What are you looking for?
Metal Hand Painted Warbler on Forget-Me-Not Flowers Garden Art | Warbler Silhouette | Rusted Yard Art | Garden Gifts

























Add some captivating life in your home or garden with this hand painted warbler perched on a bundle of forget-me-not flowers!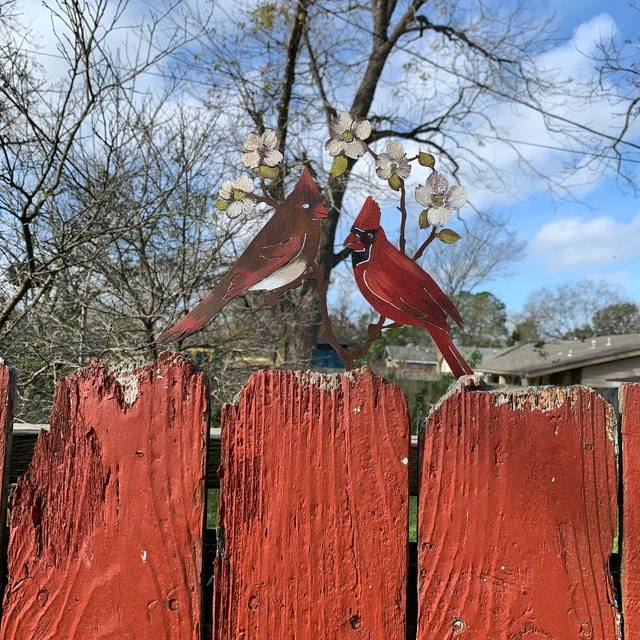 Makes the perfect birthday gardening gift for your loved ones. Great as a Thank You gift and for Mother's Day to add life to any windowsill, flowerpot, fence line or trellis. An elegant addition to any yard or garden!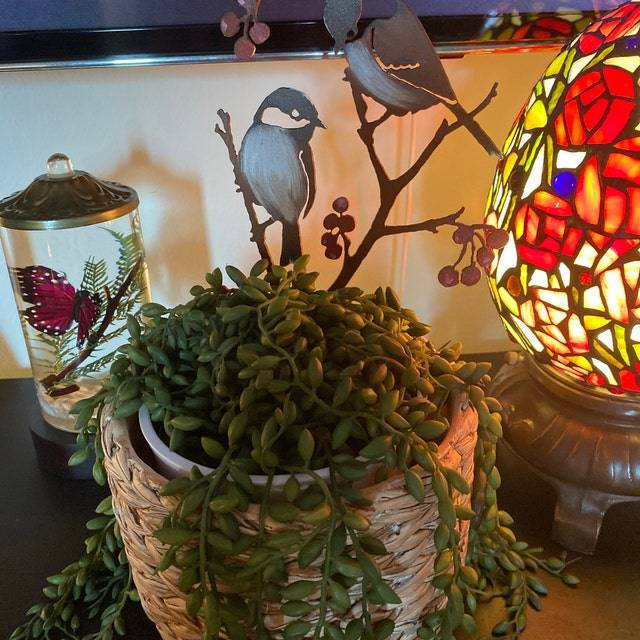 Each piece is hand painted with specialty metal paints and sealed with a protective clear coat. Cut from 16-gauge recycled steel with holes pre-drilled for easy mounting, these little birds have been pre-treated to give it an authentic rusted surface.
Materials: metal, steel, rusted metal
Dimensions: approximately 11" tall x 11" wide