What are you looking for?
Hummingbird Metal Bird Art Decoration for your Yard or Tree / Metal Art and Yard Art for your Garden / Mothers Day Gift / Birthday Gift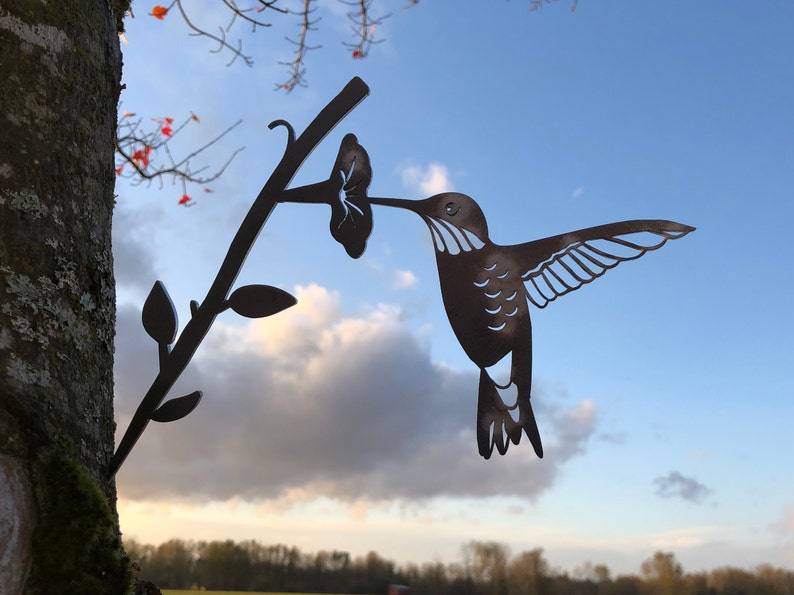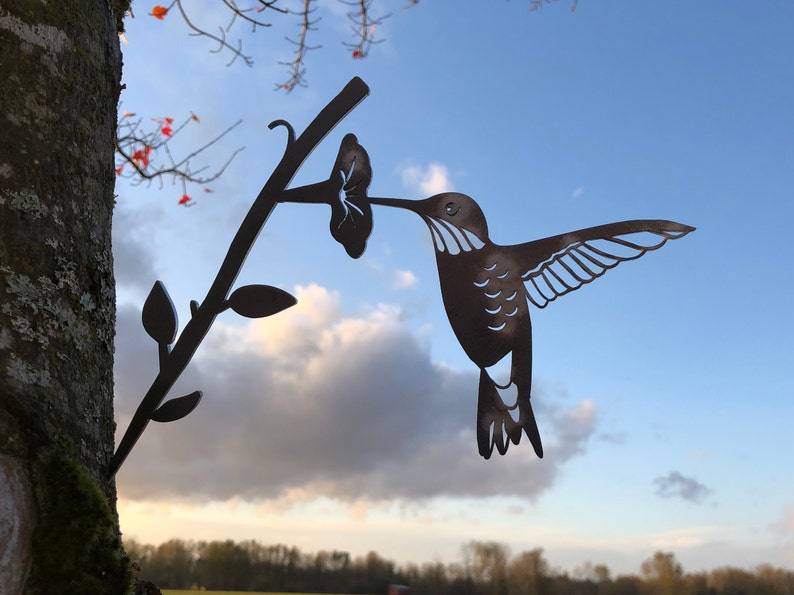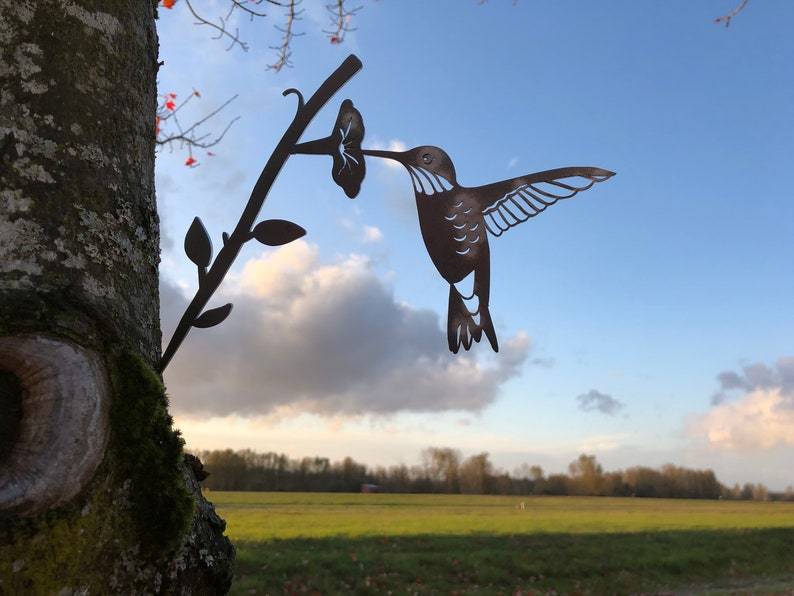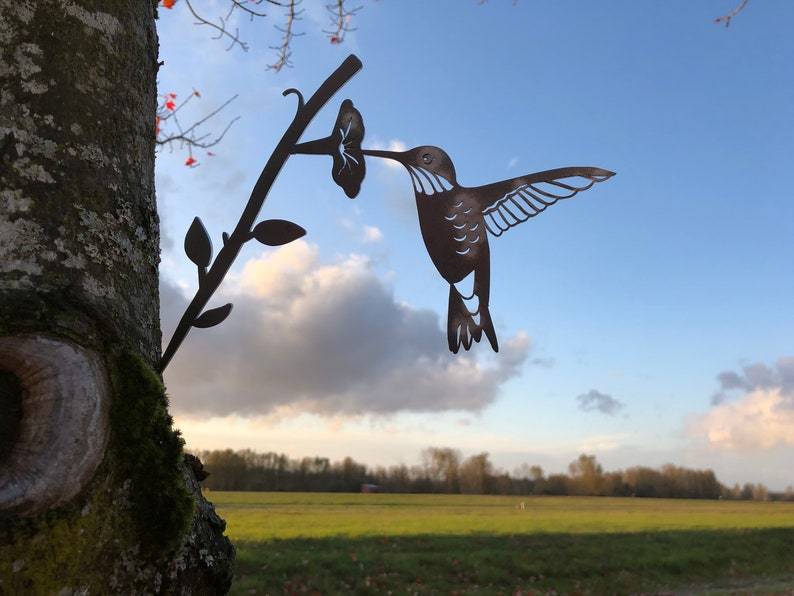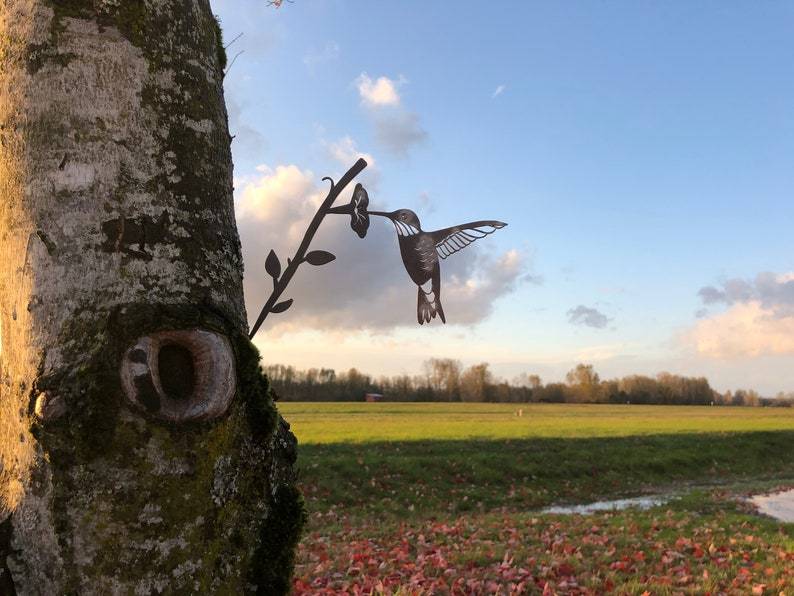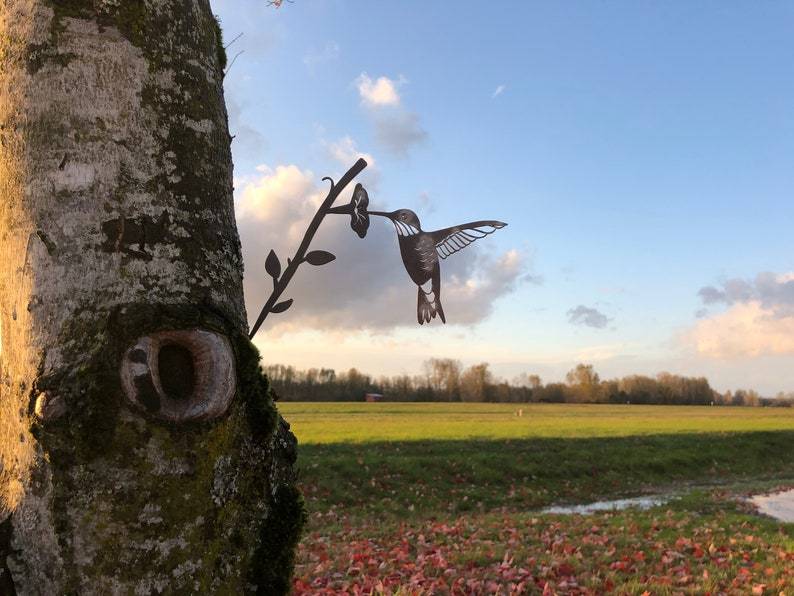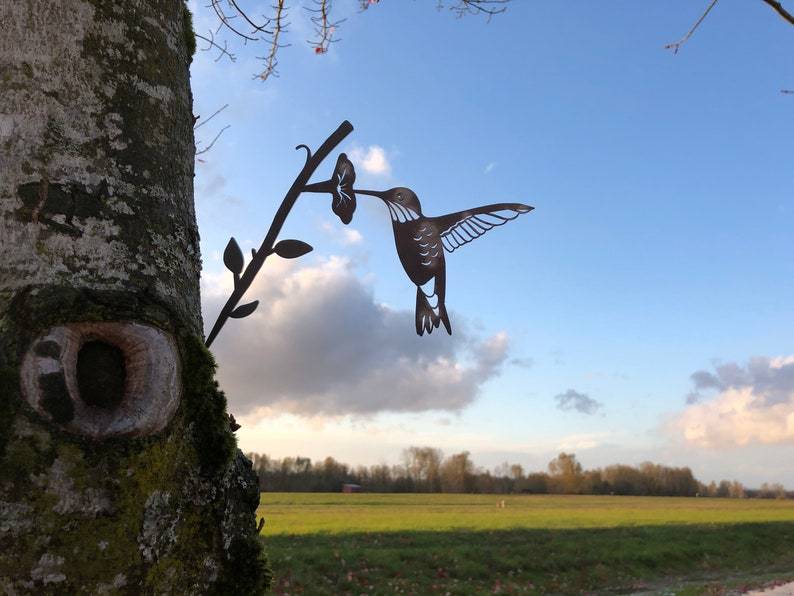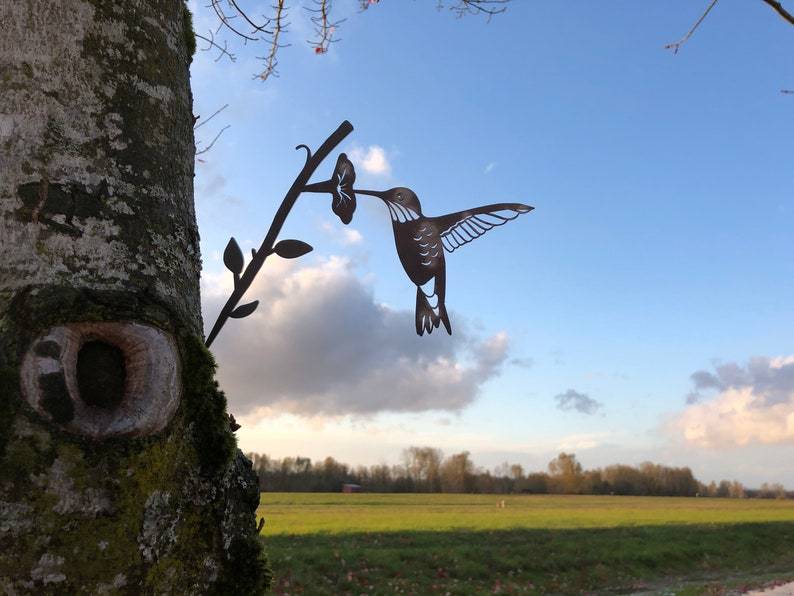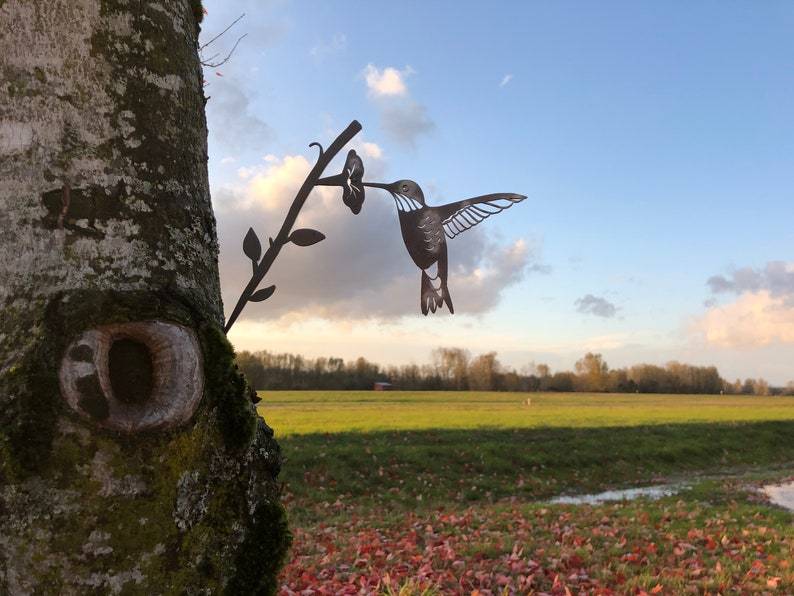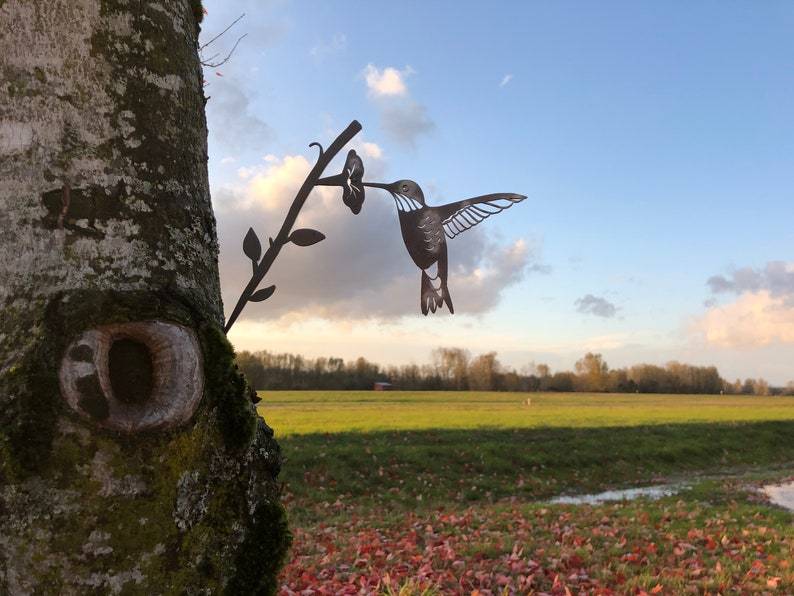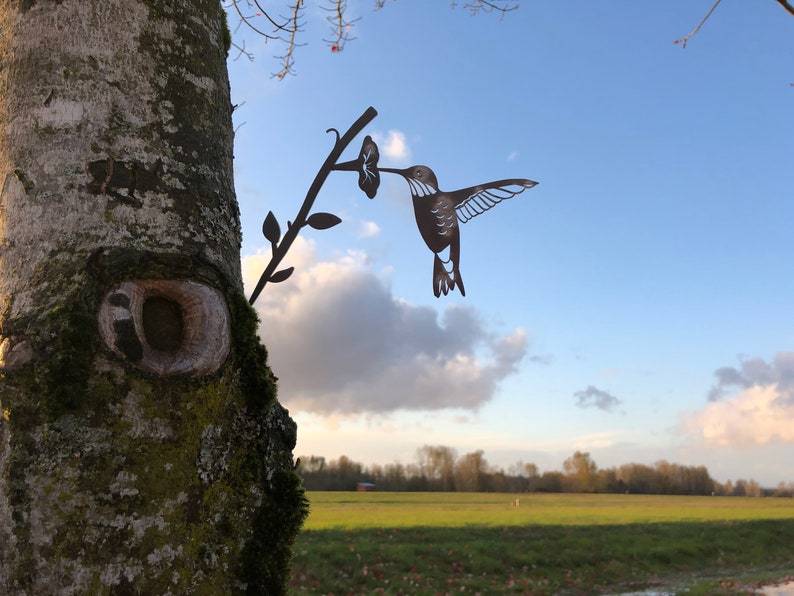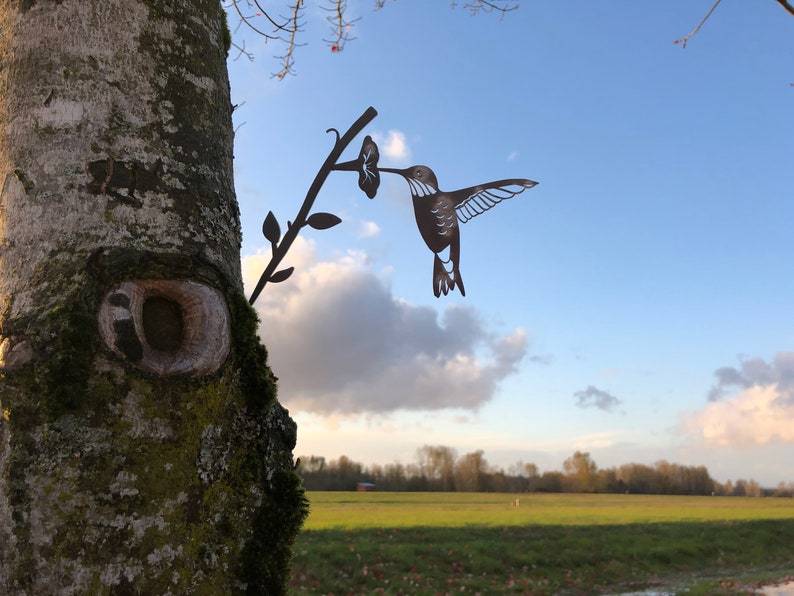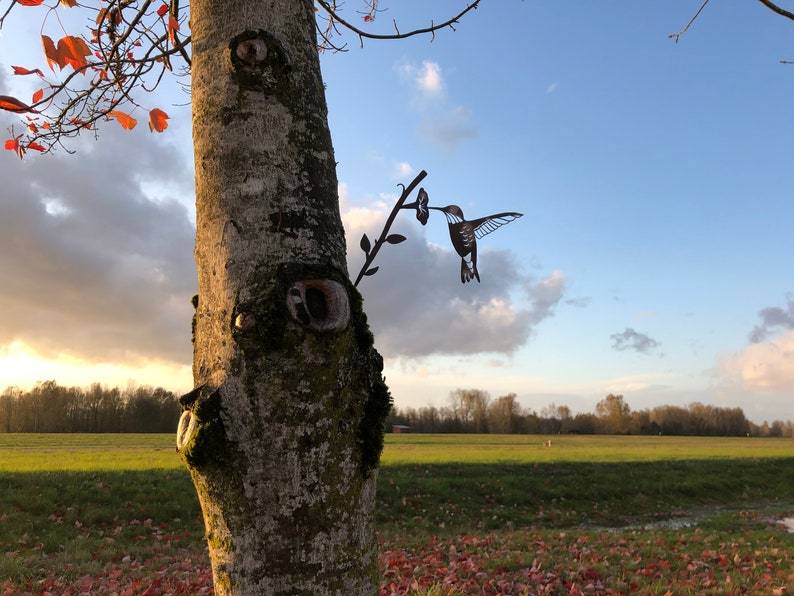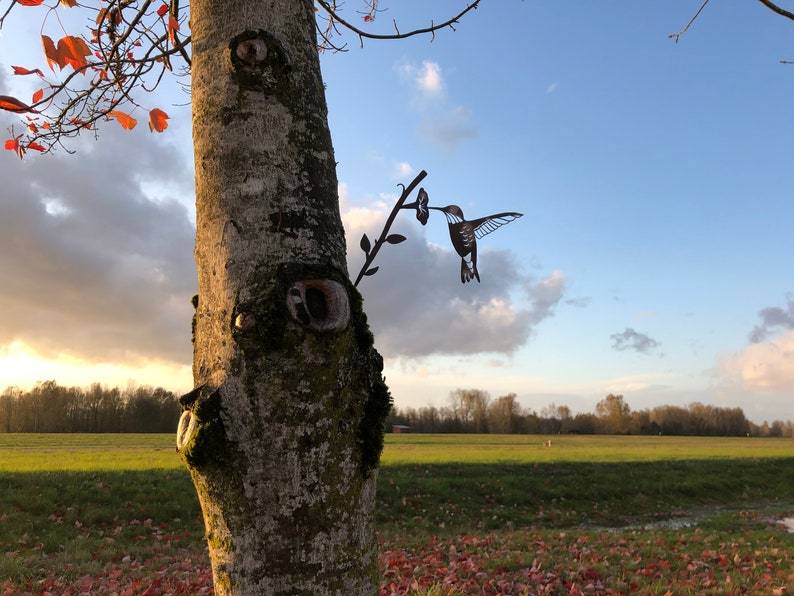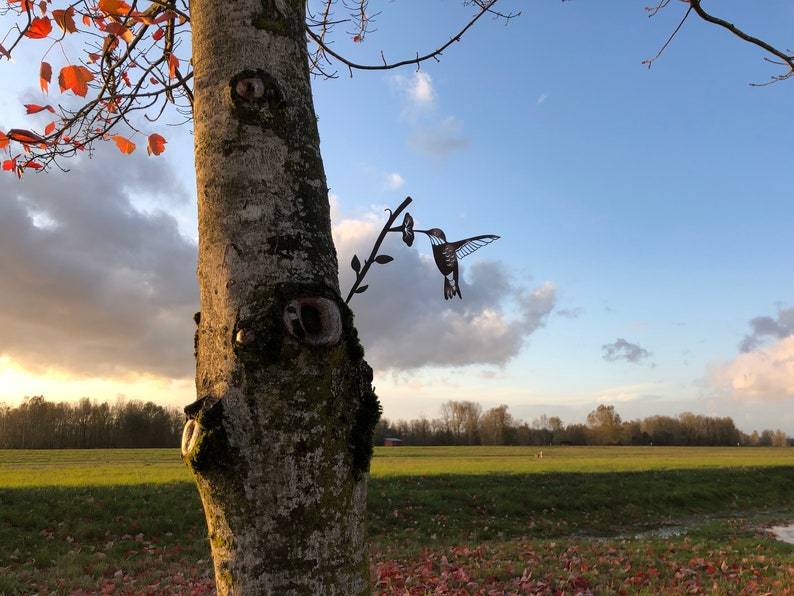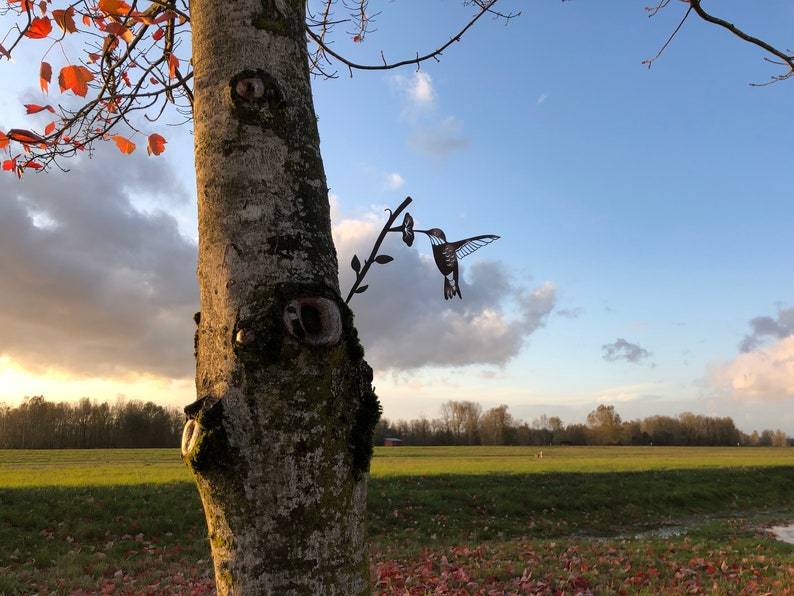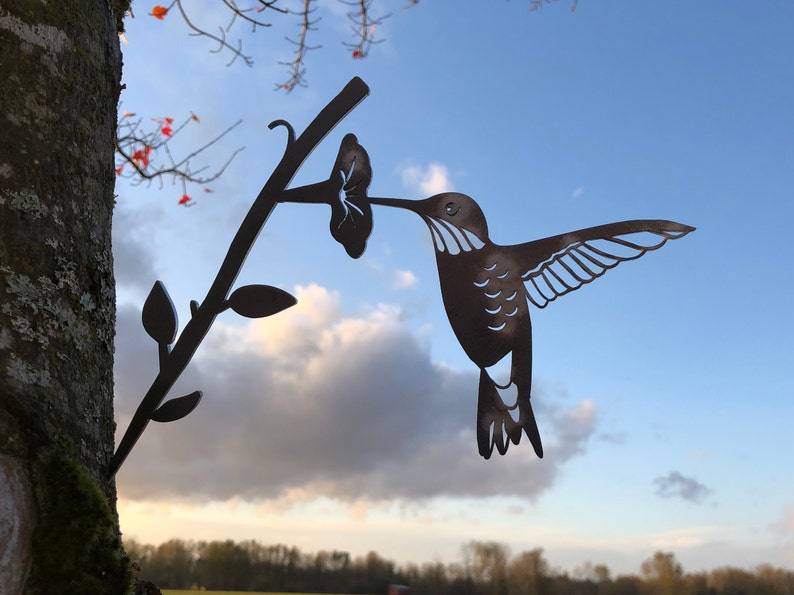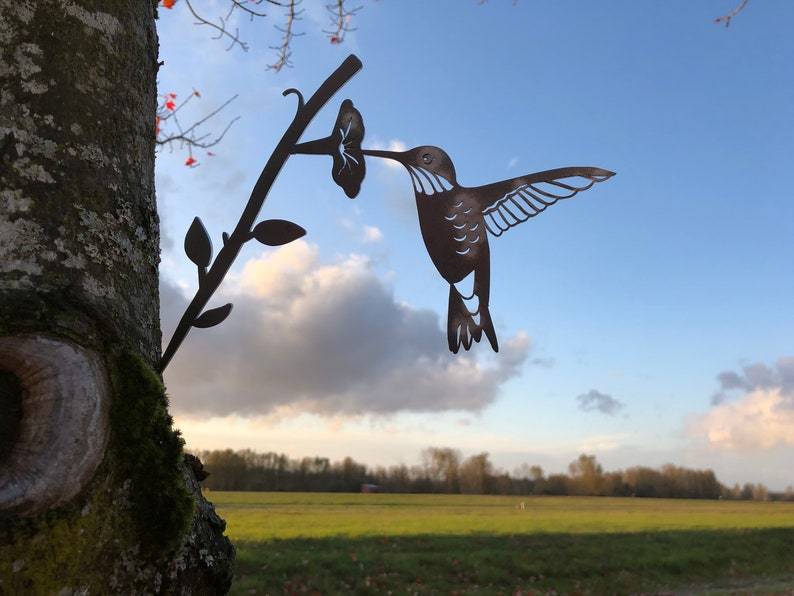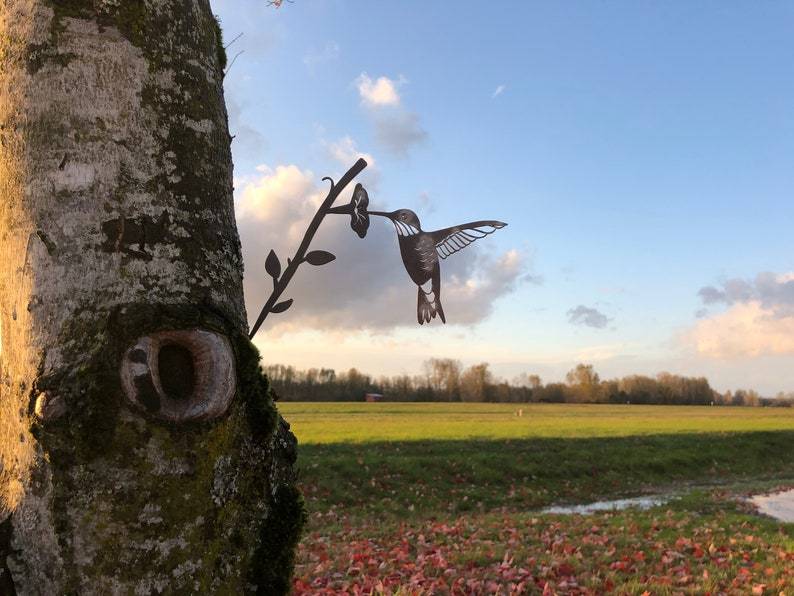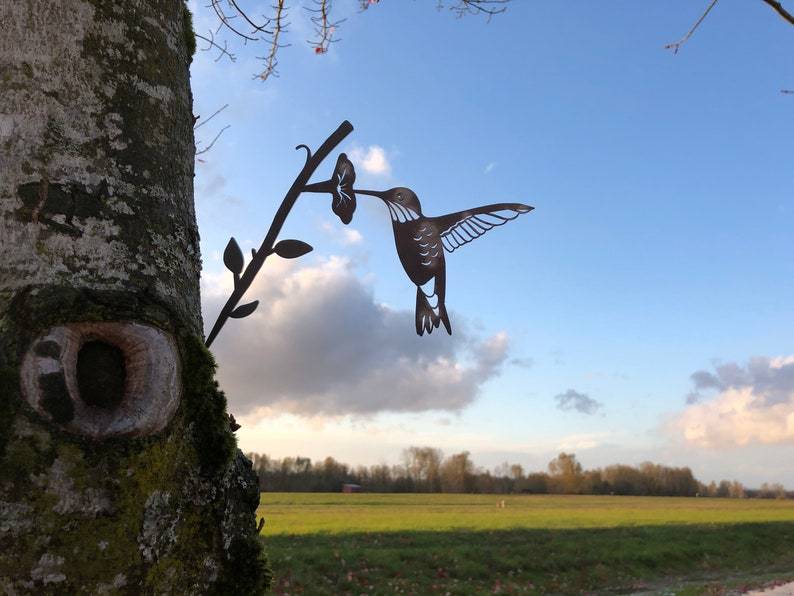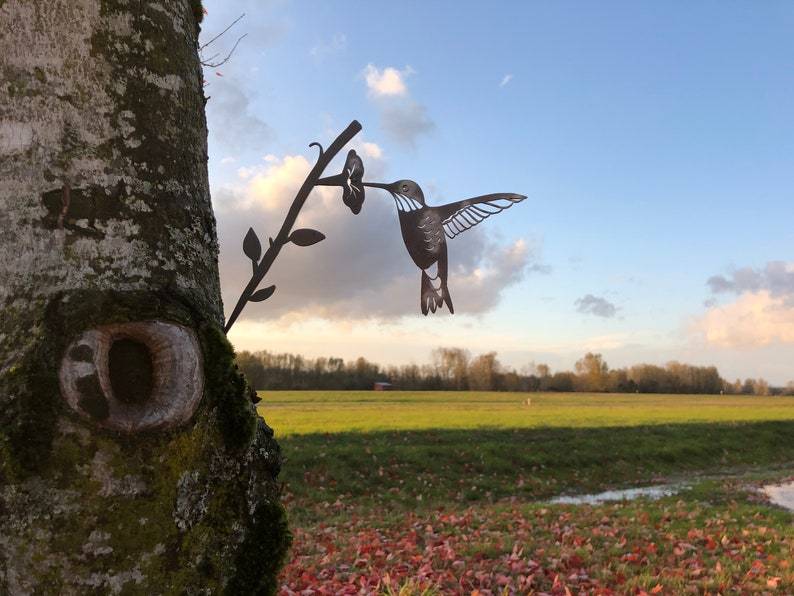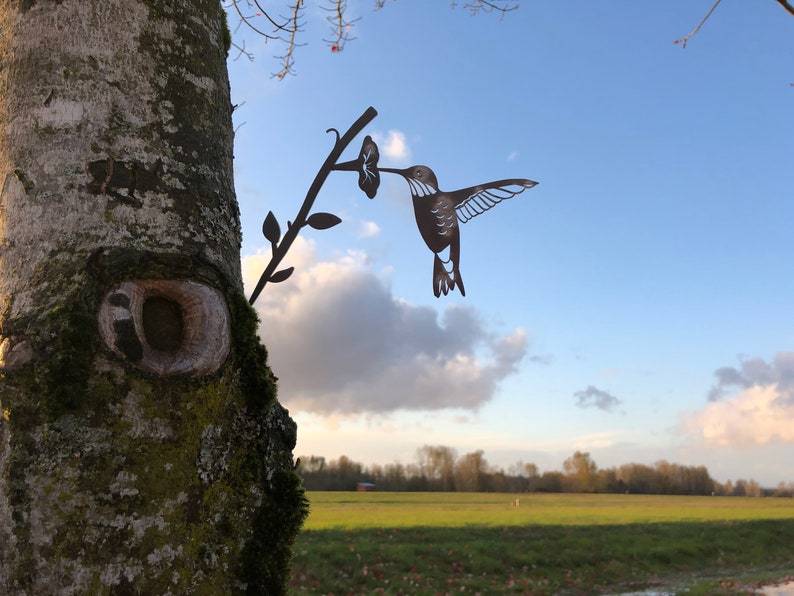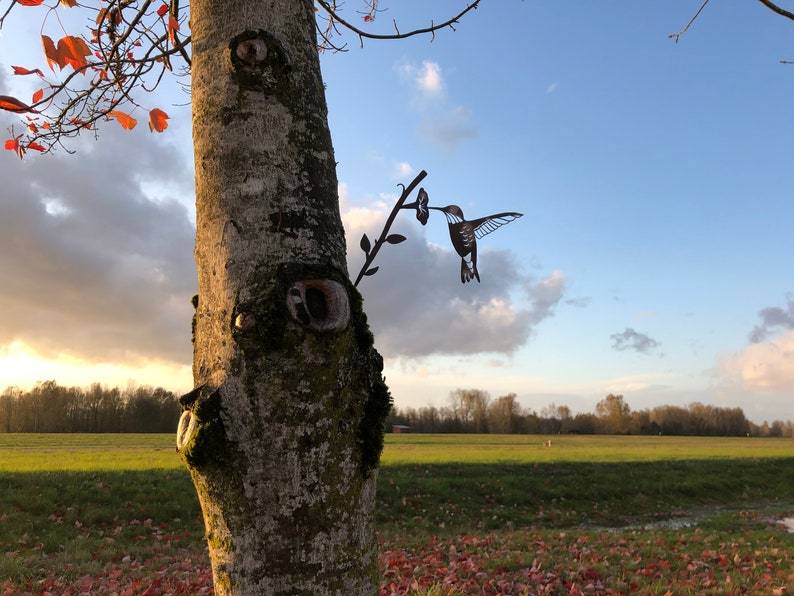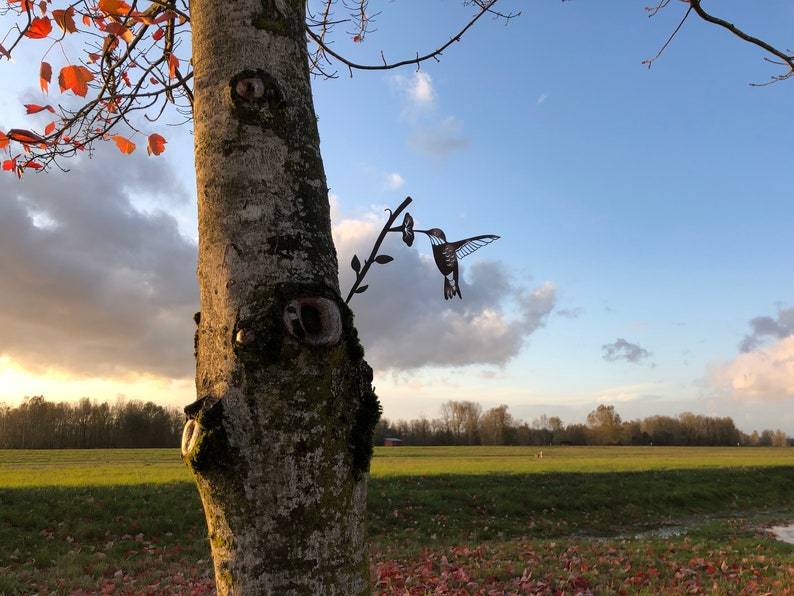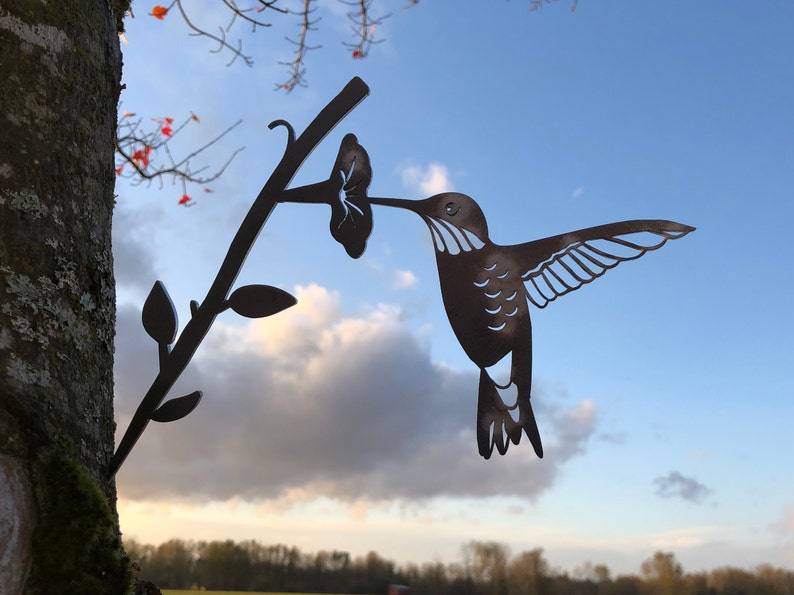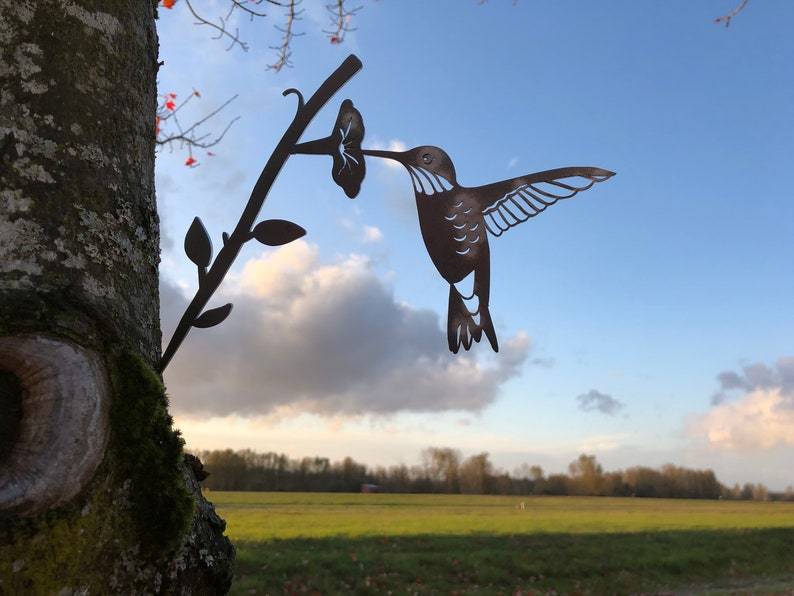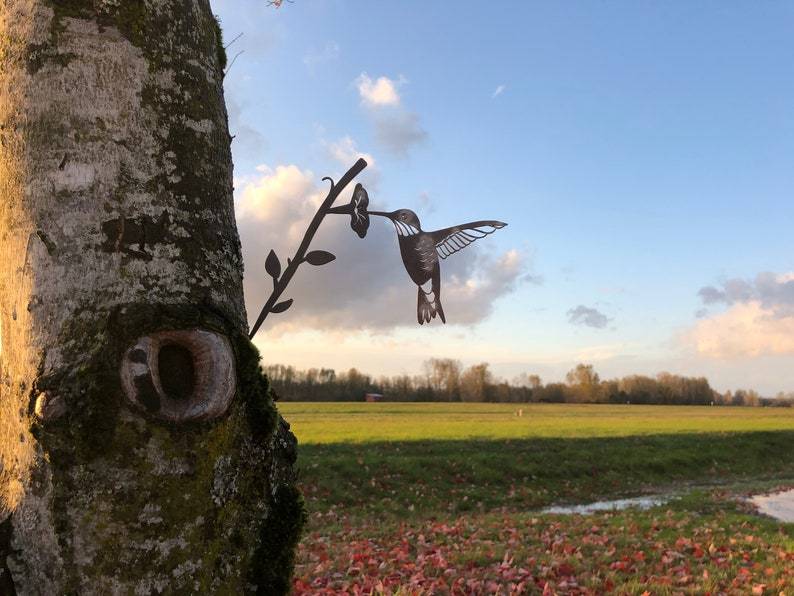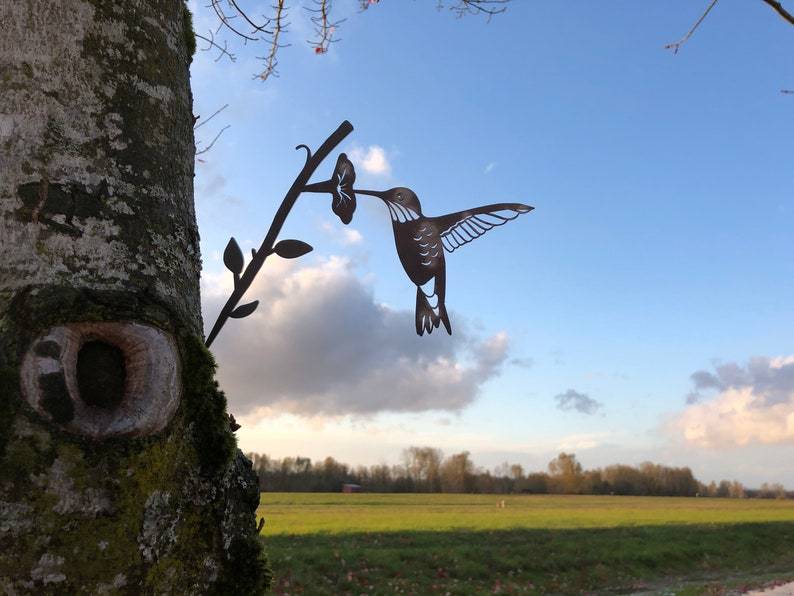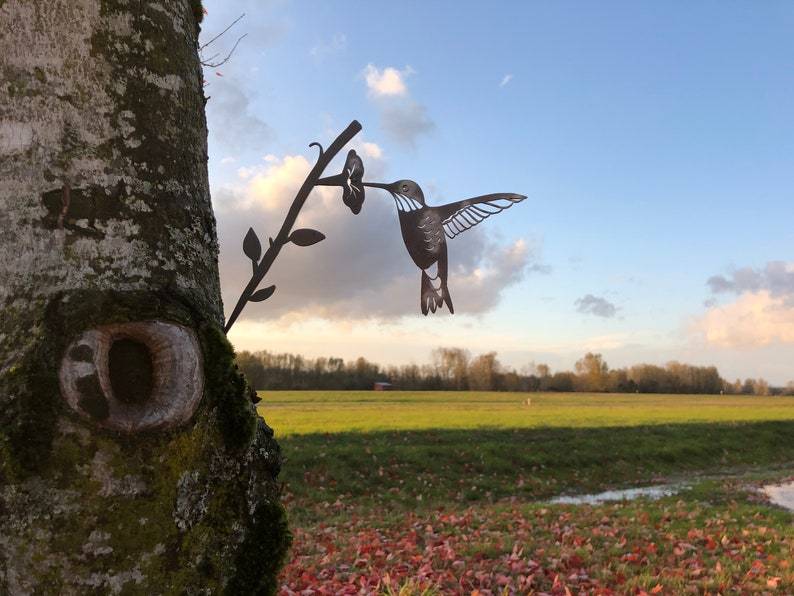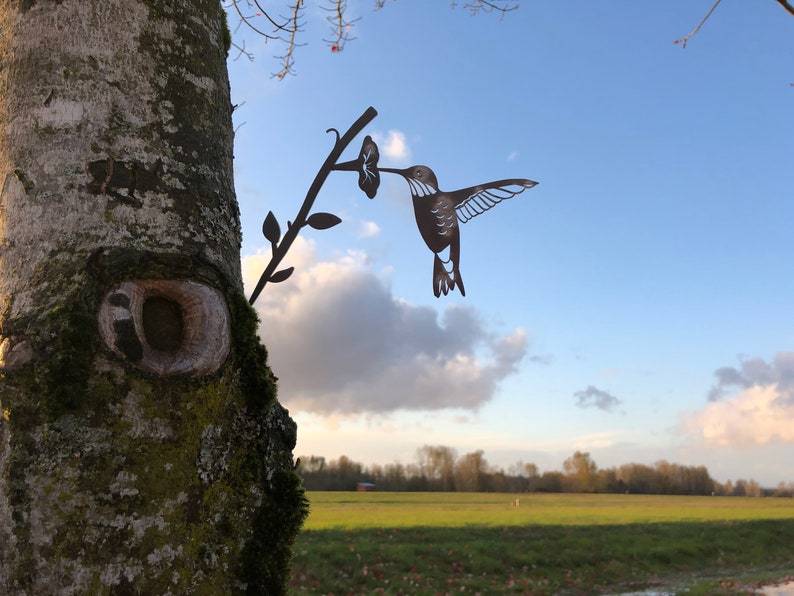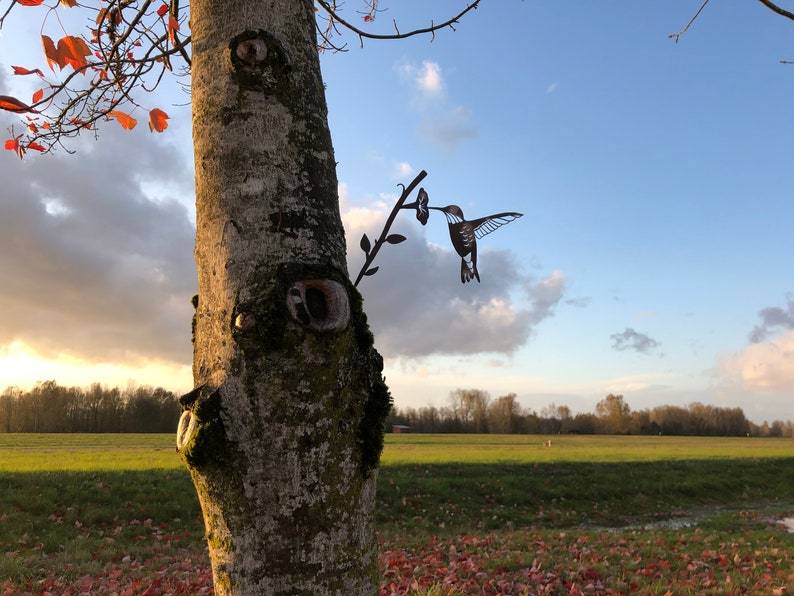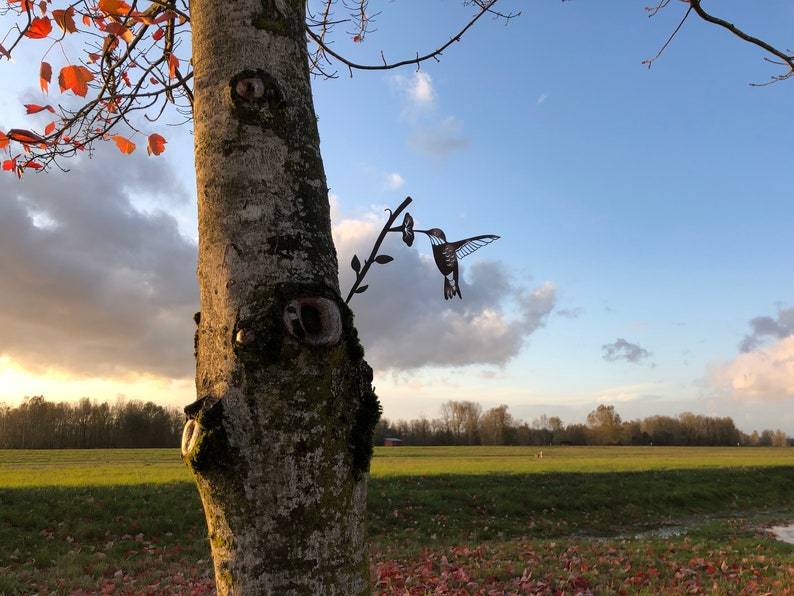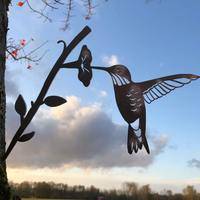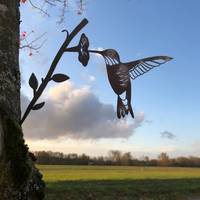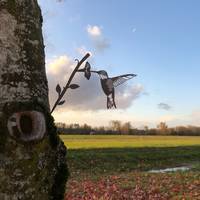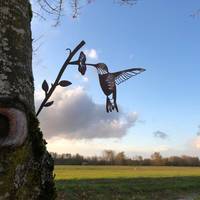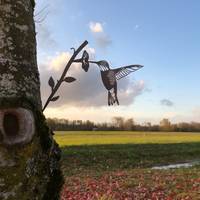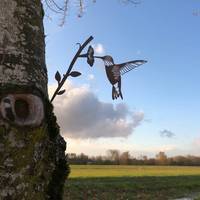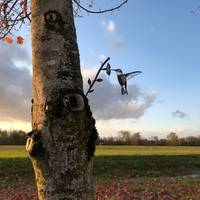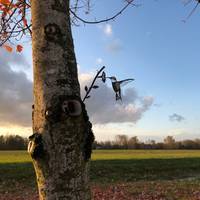 These designs are unique and were designed and drawn by our in house artist. Our metalbirds are cut to beautiful life like size to be enjoyed from every spot in your yard or garden! Our metal birds can be ordered in either raw steel (untouched) or black to preserve the metal and show up better in their surroundings. Raw metal alone will not show up as well as painted black designs. To showcase your beautiful bird we highly suggest the black version.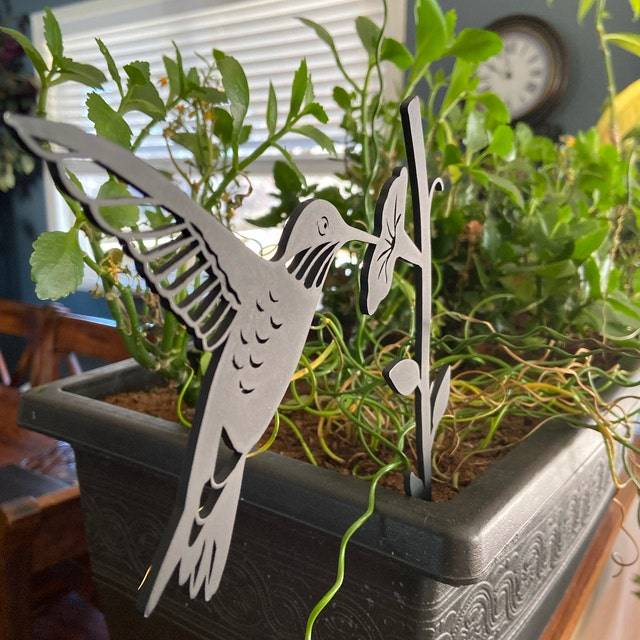 Order your Metal Art Hummingbird and start enjoying your space more with the joy this adorable guy will bring you! Makes a great Christmas or Mother's Day gift for the bird lover in your life.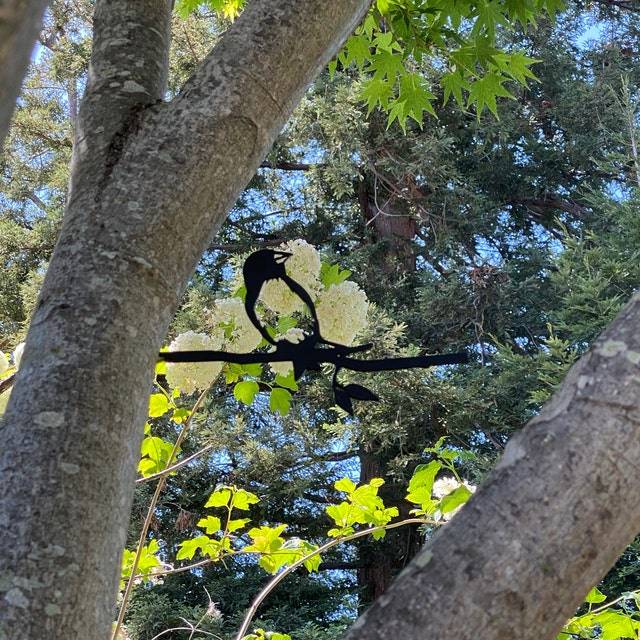 Materials: Steel, Metal, CNC Laser
Dimensions: 5" tall x 5" wide (Realistic Size!) These dimensions are the bird only. The branches will add extra width and height.