What are you looking for?
Girl With Dandelion Silhouette Fishing Boy Black Metal Garden Stake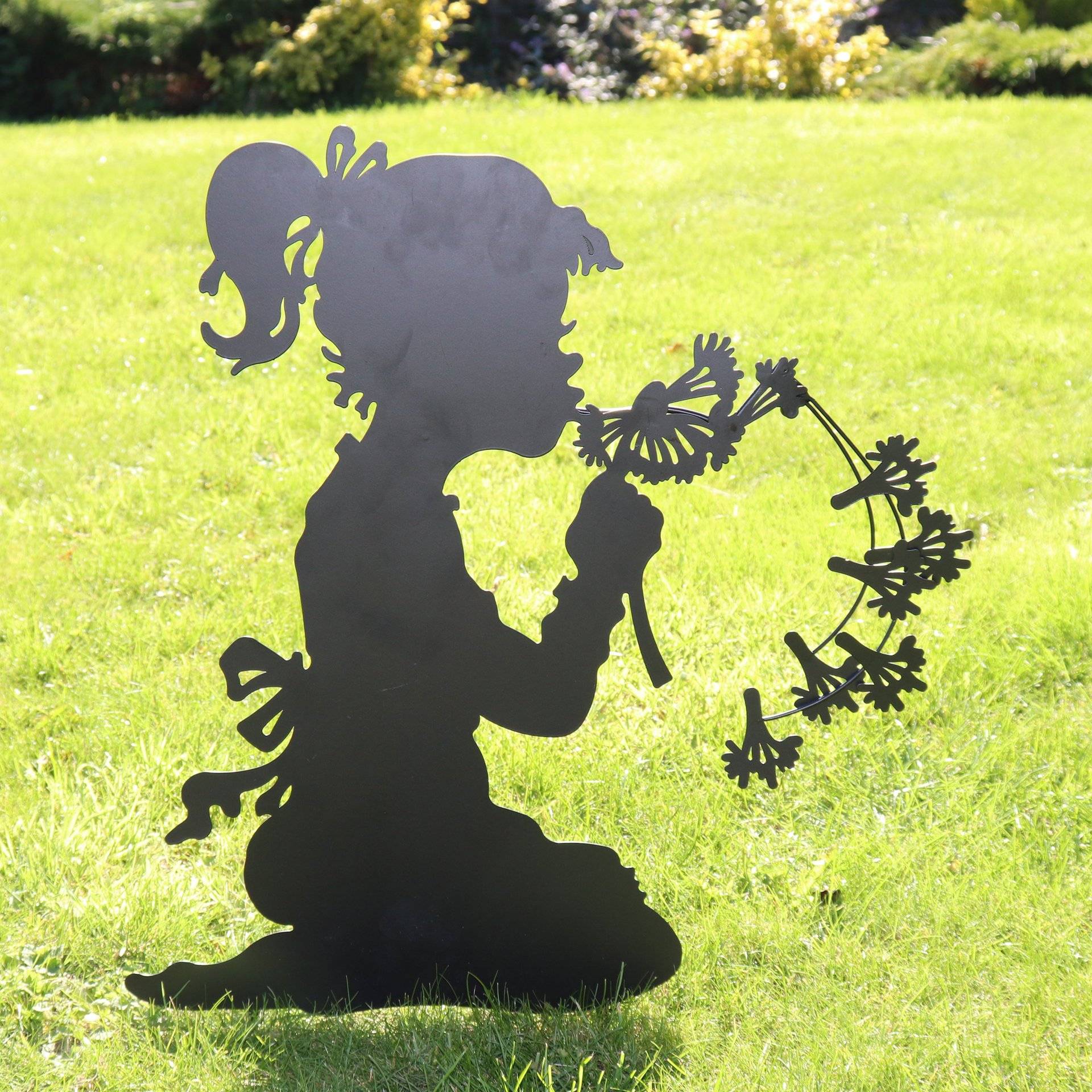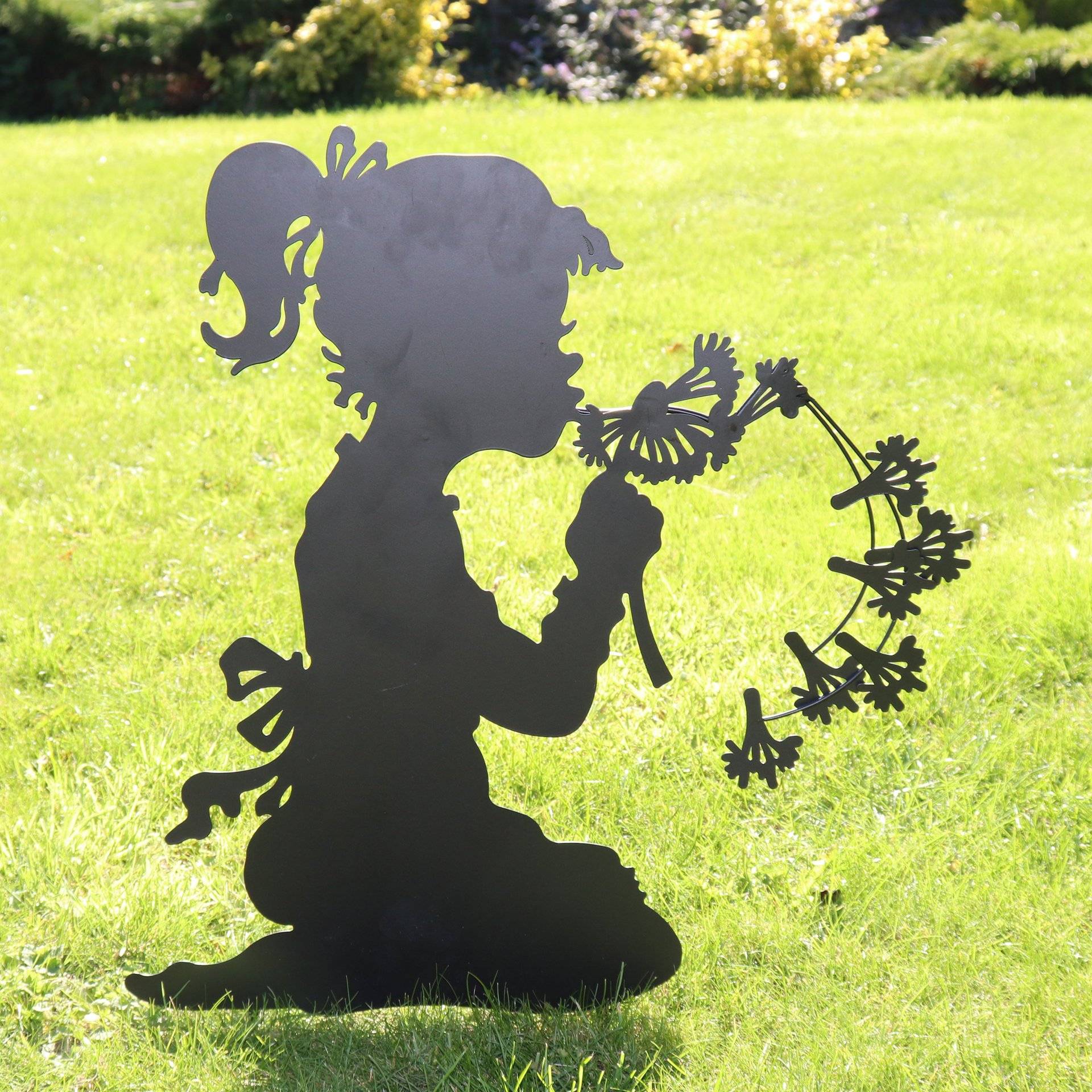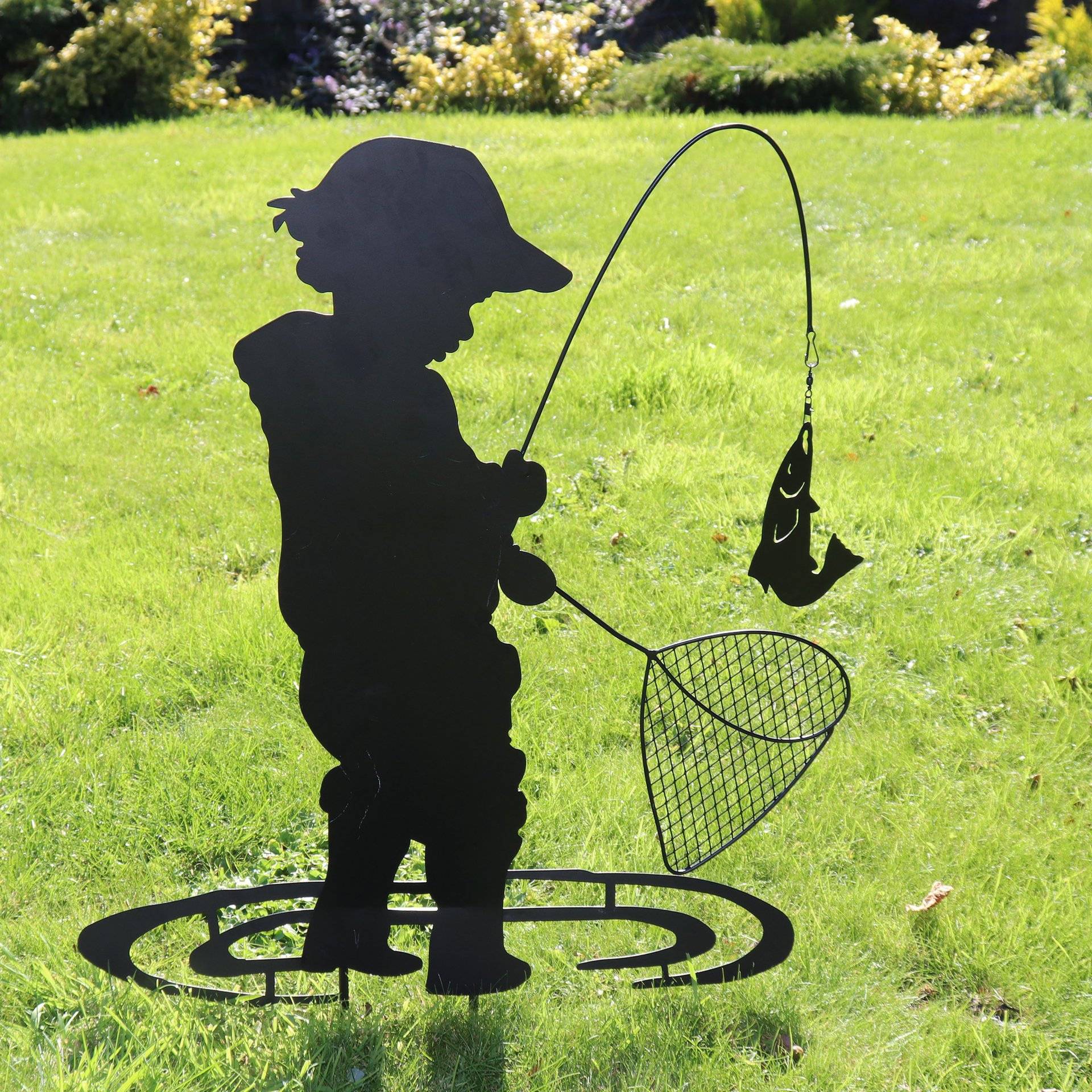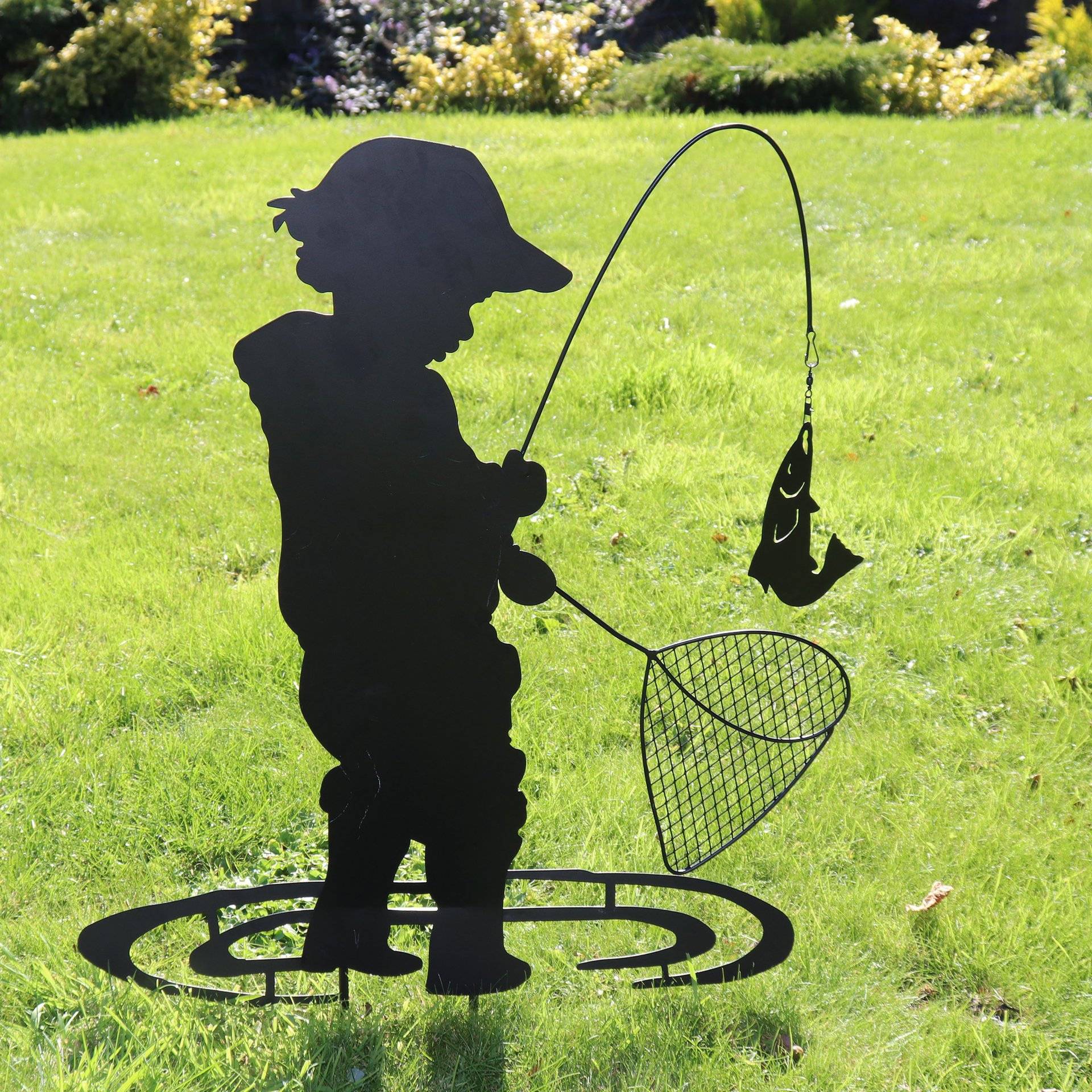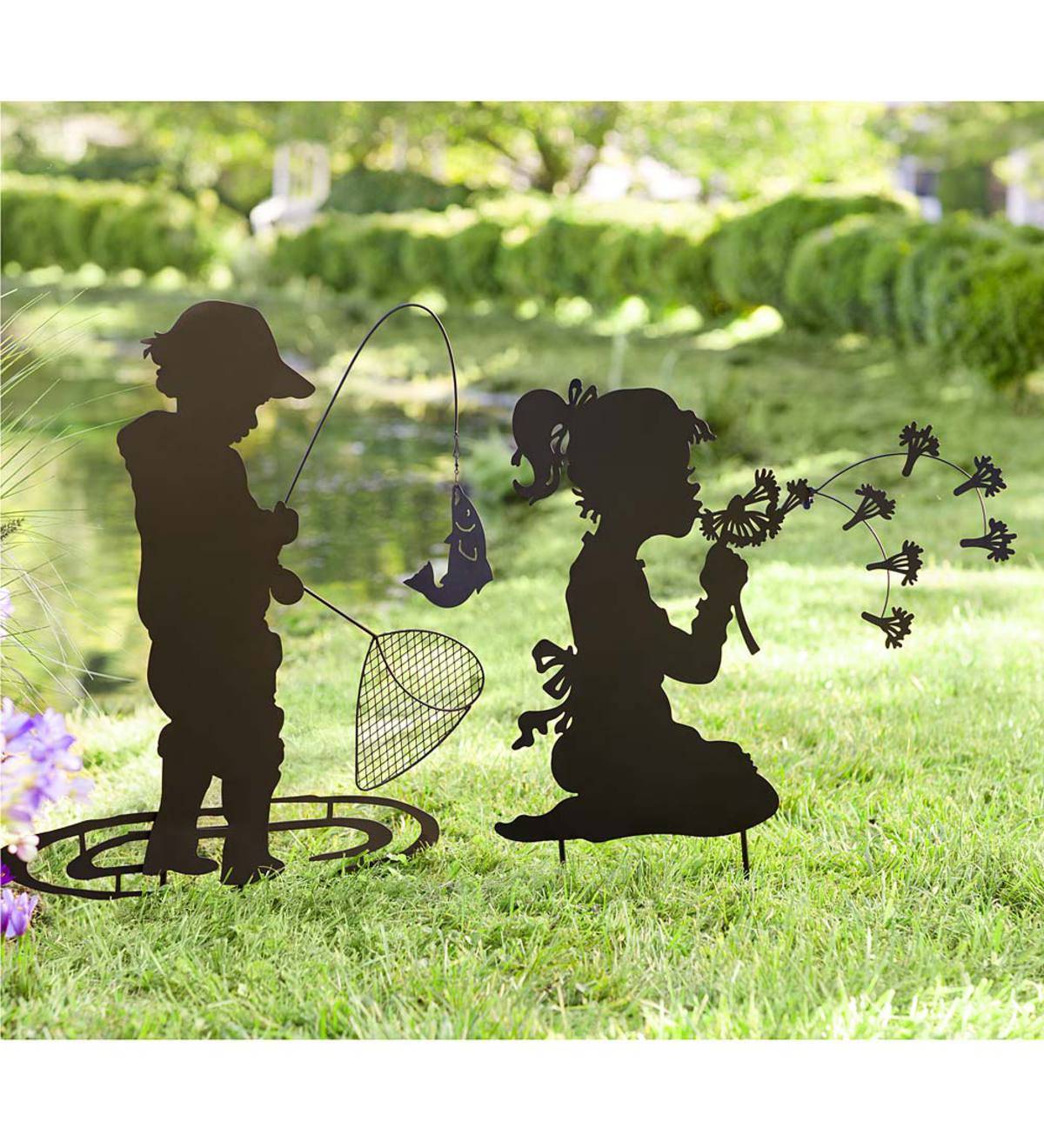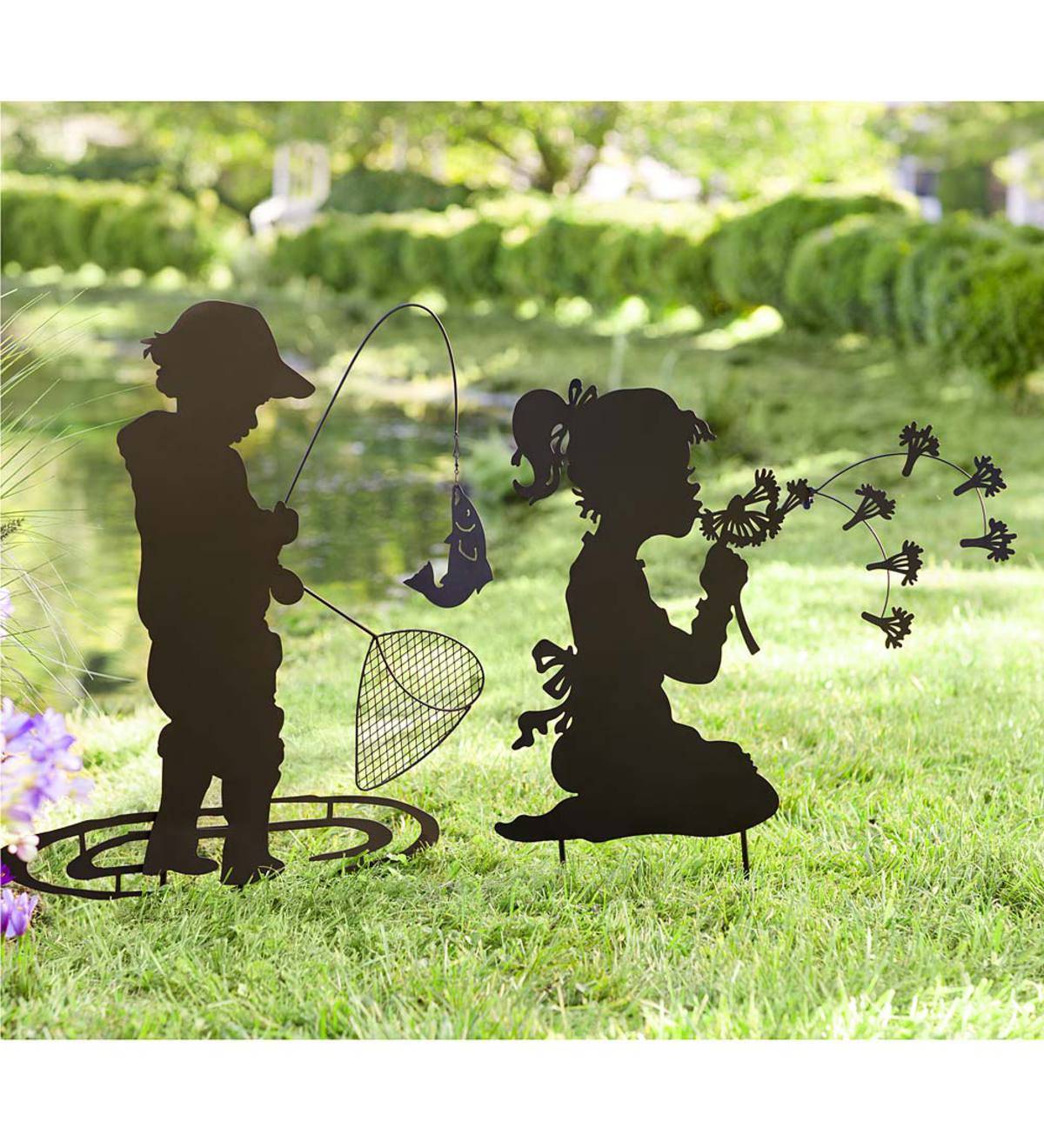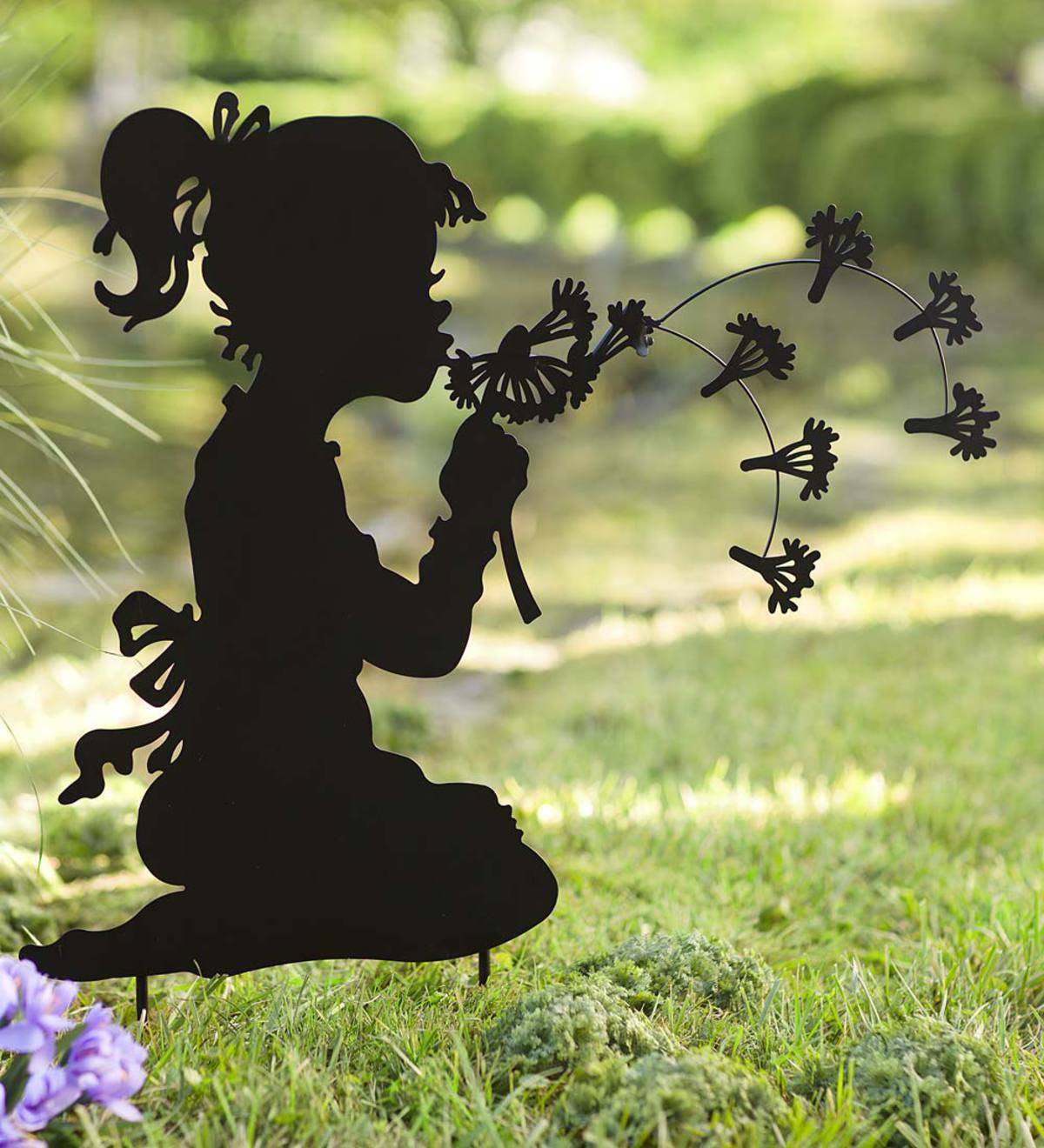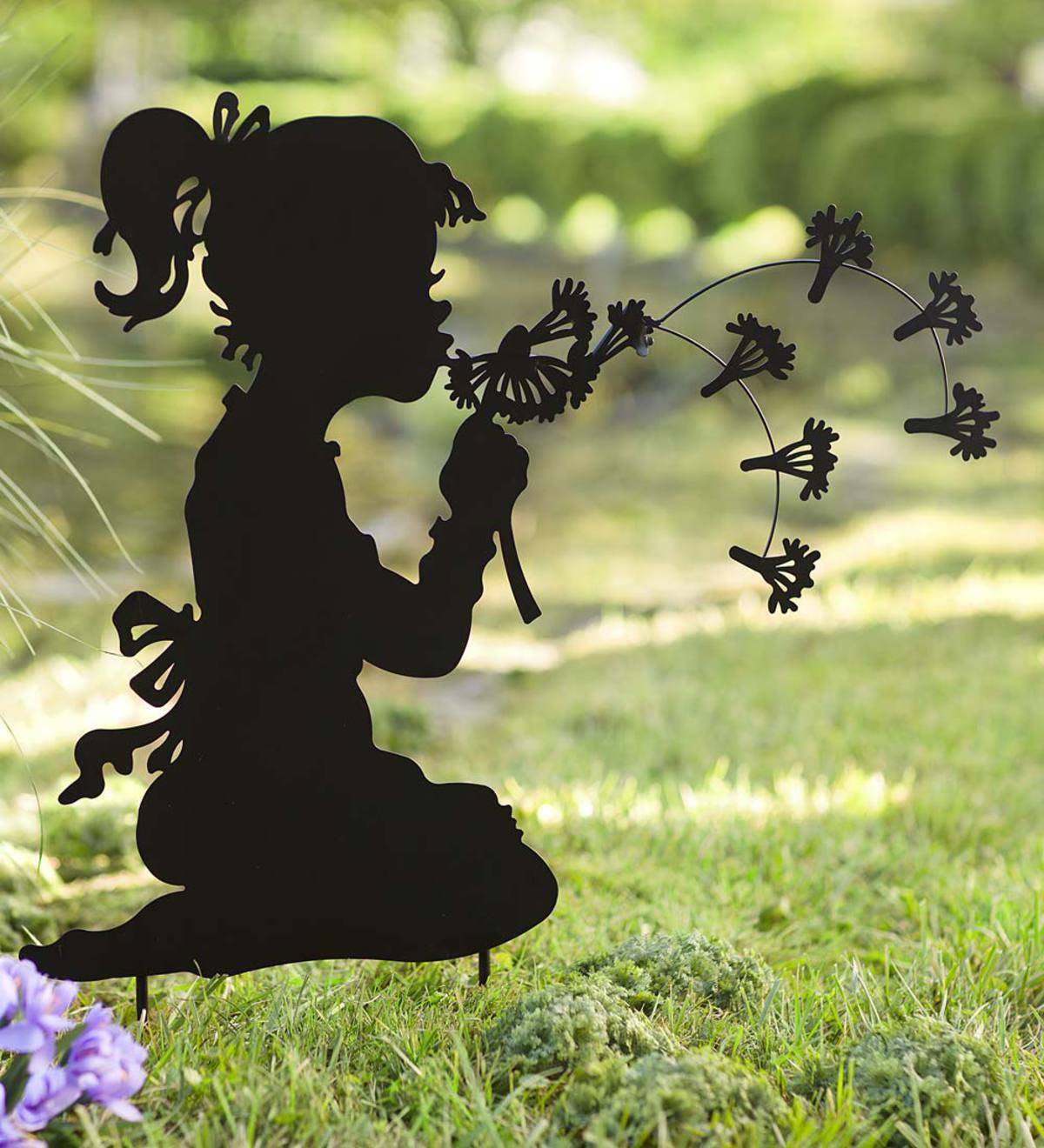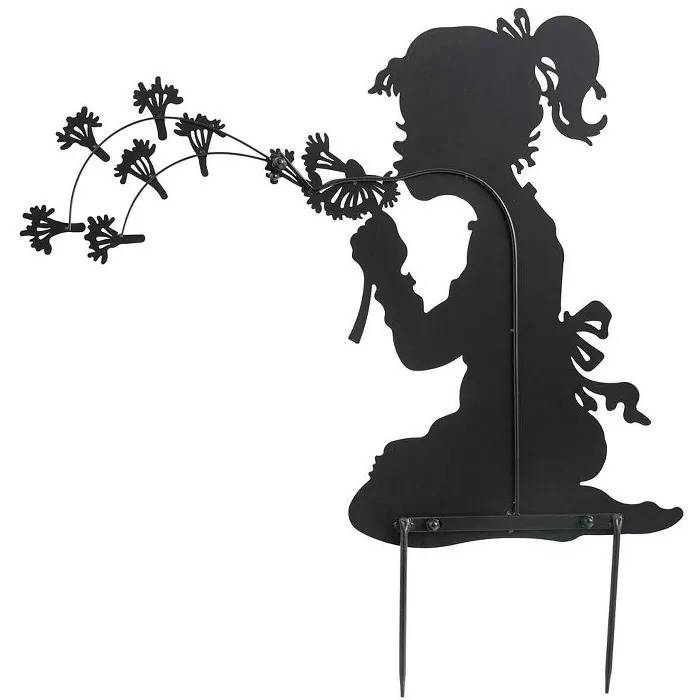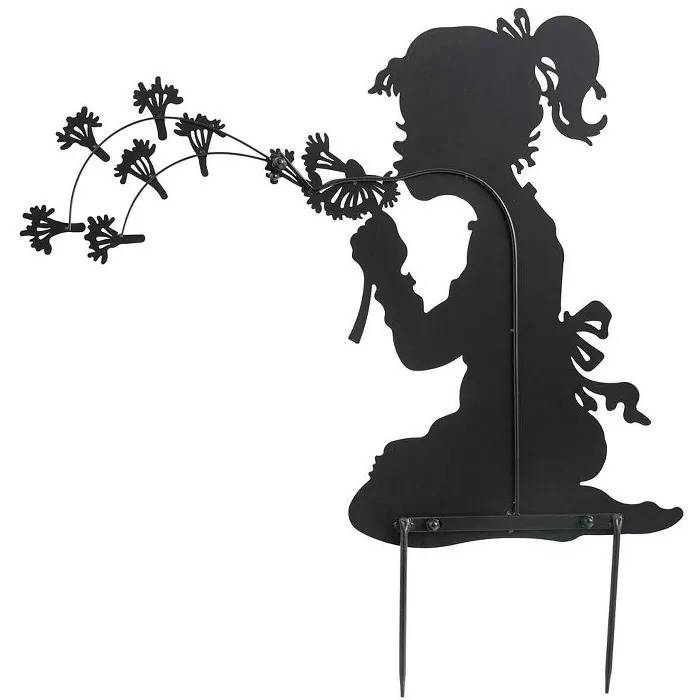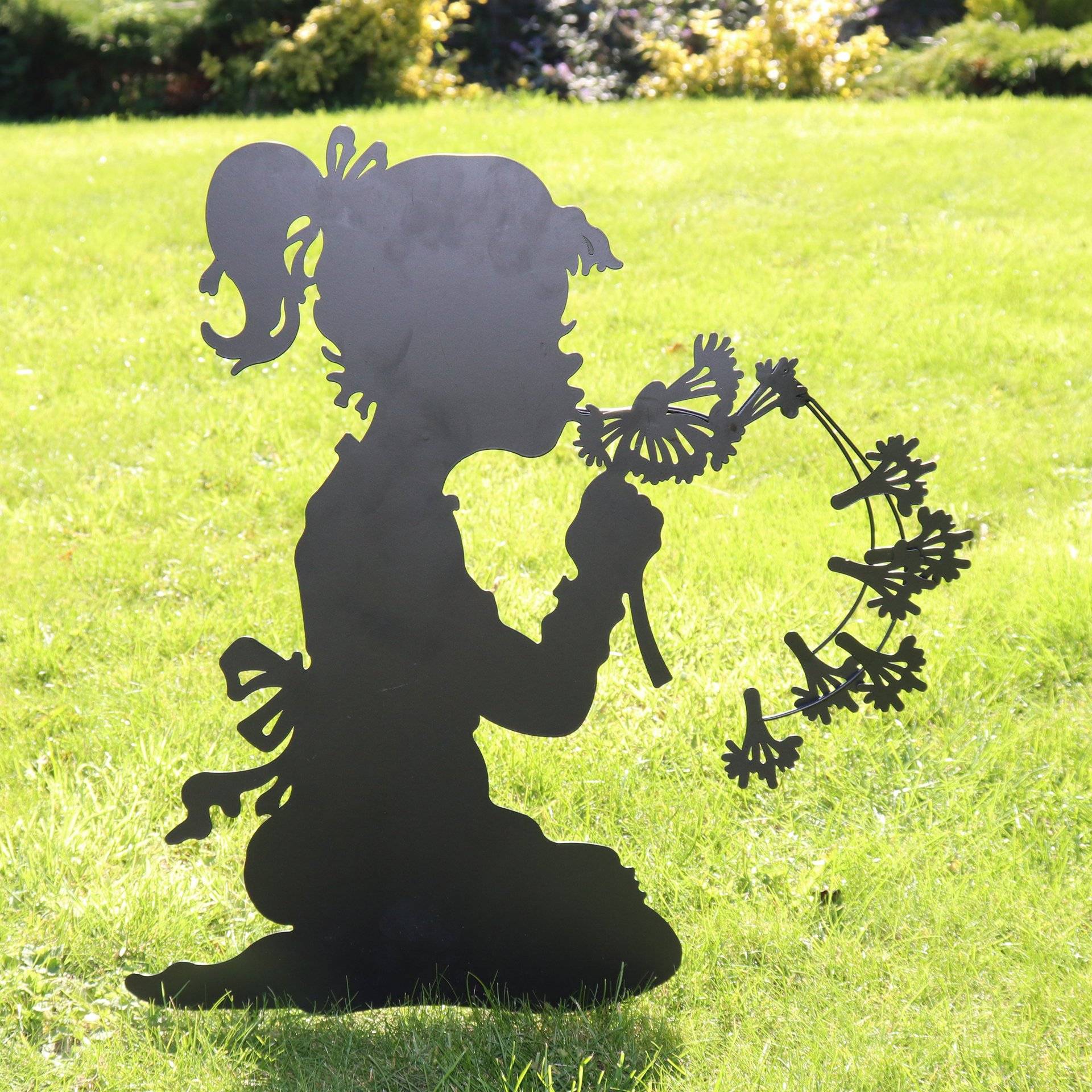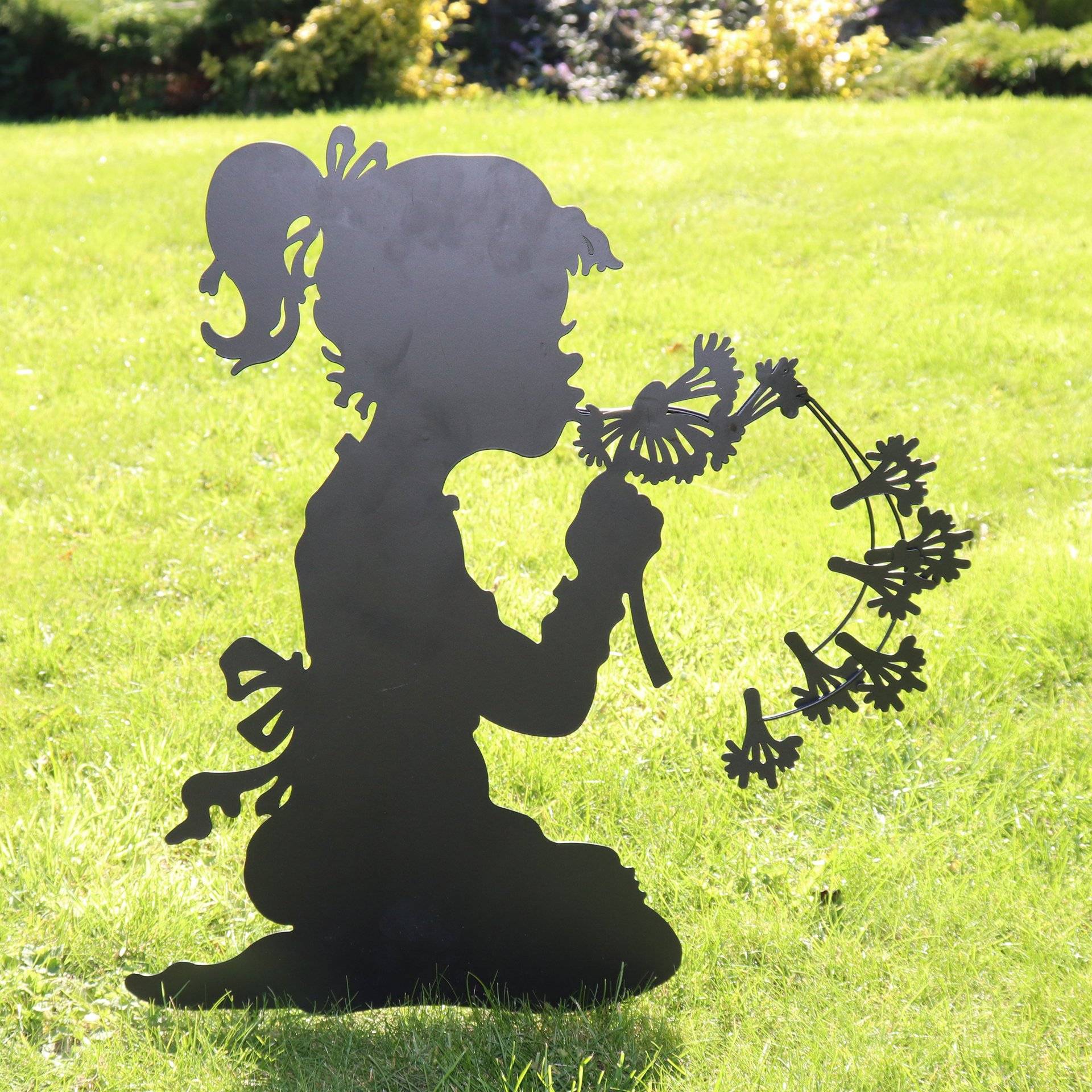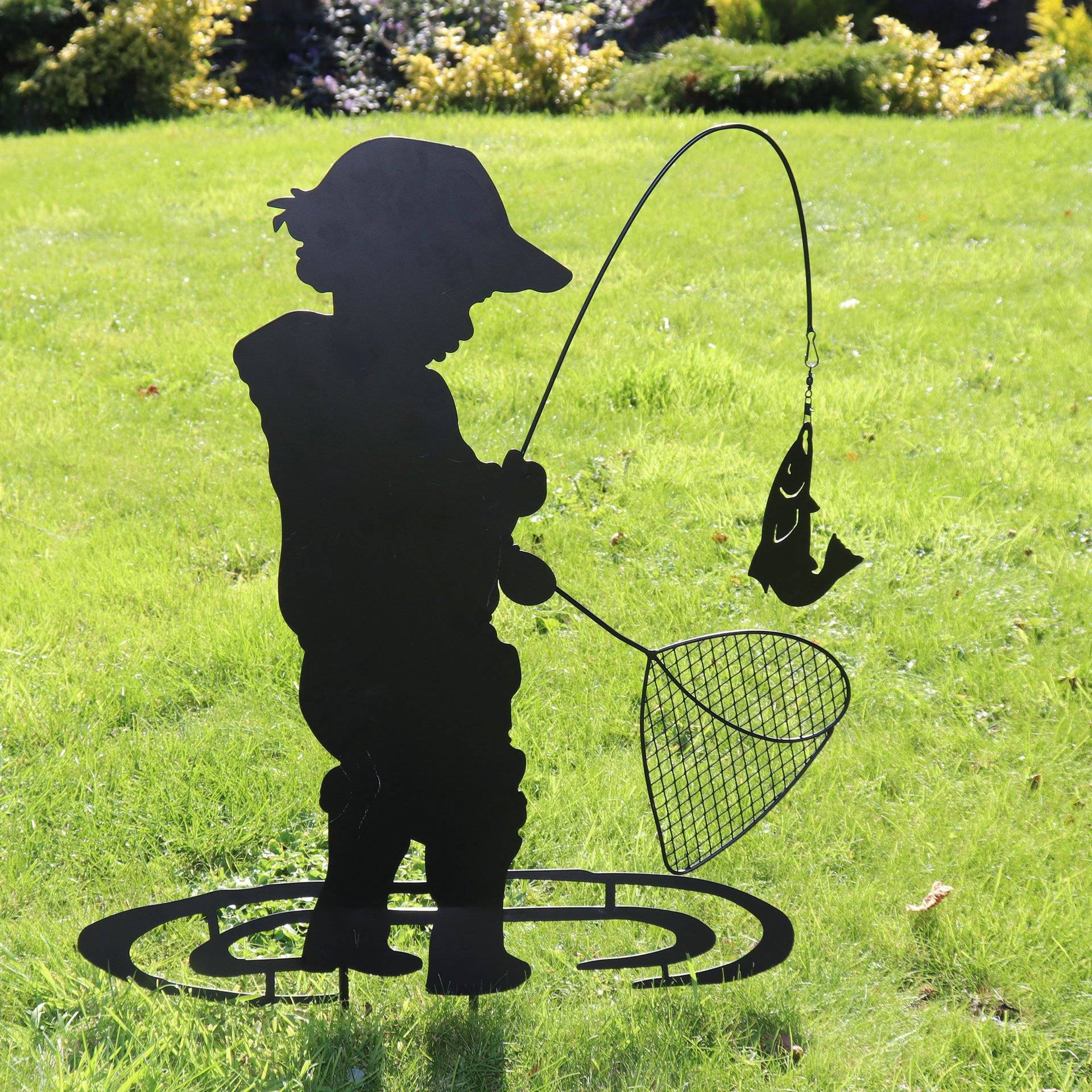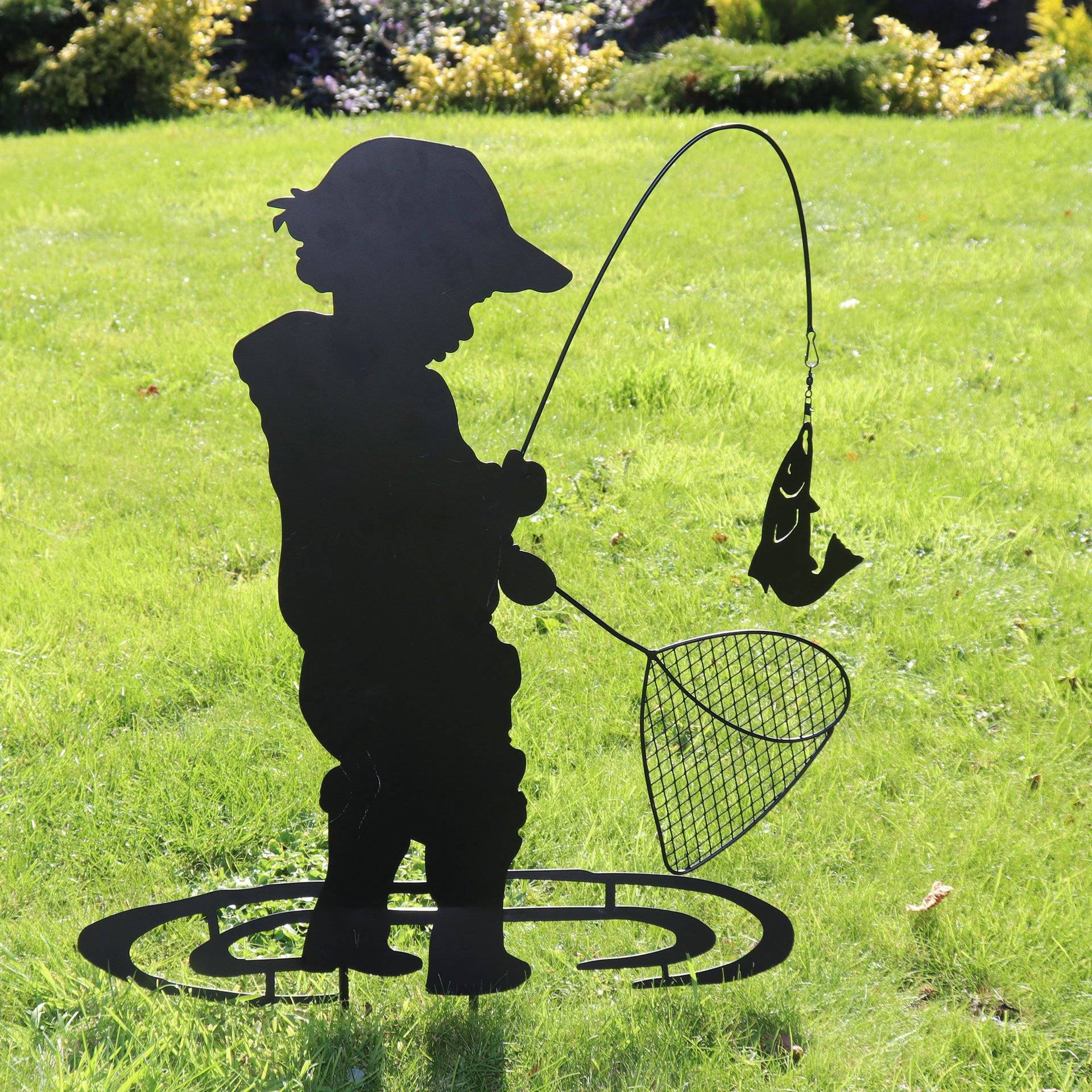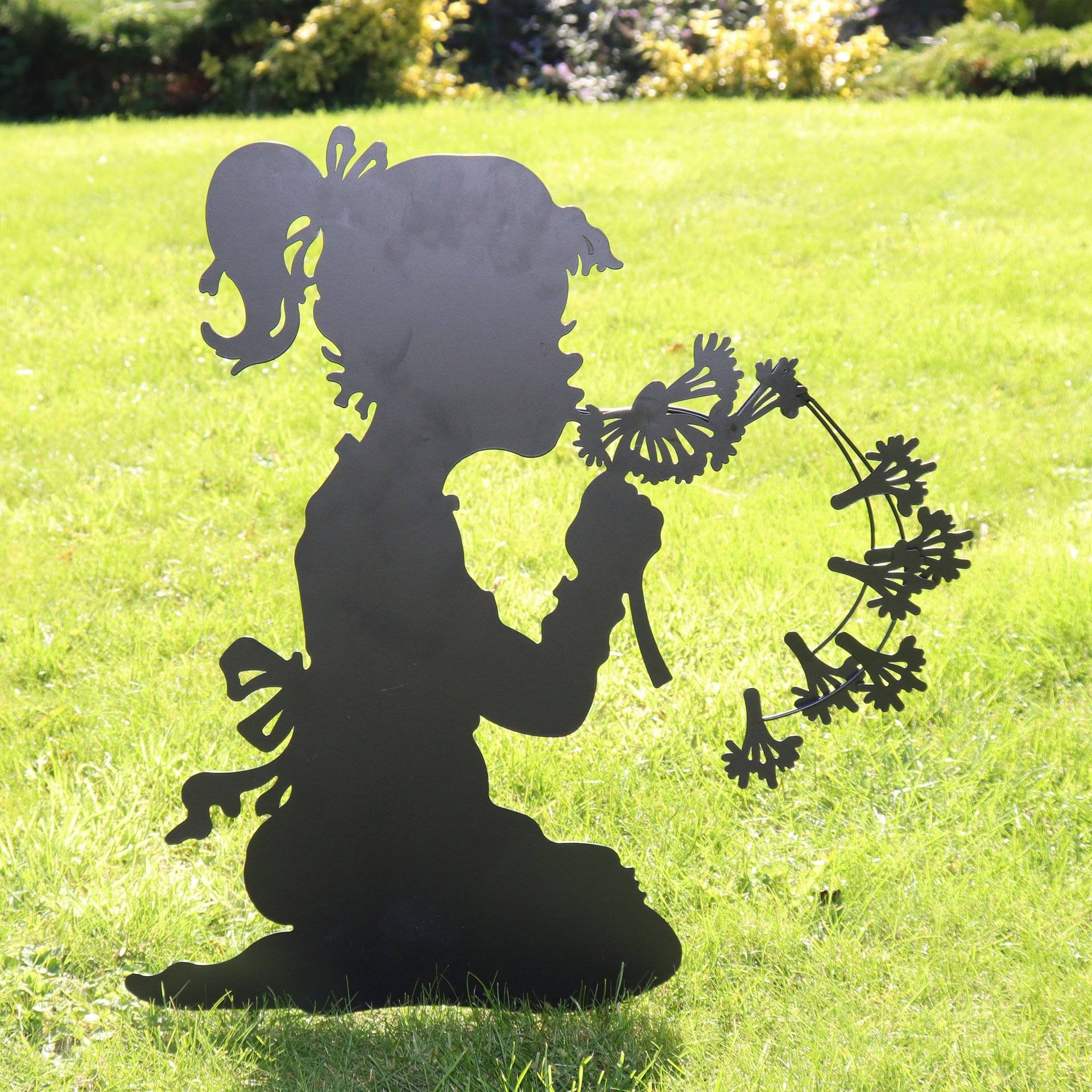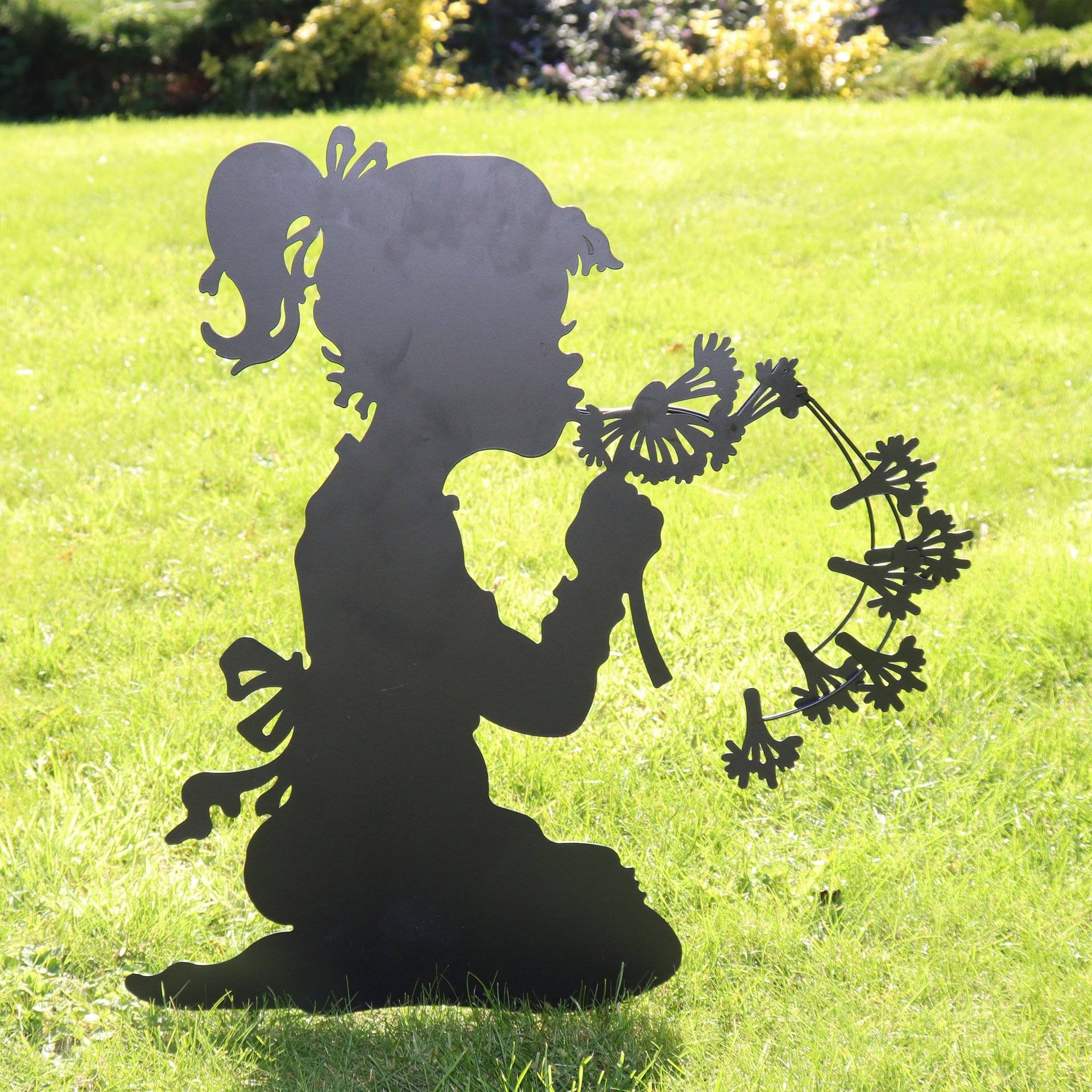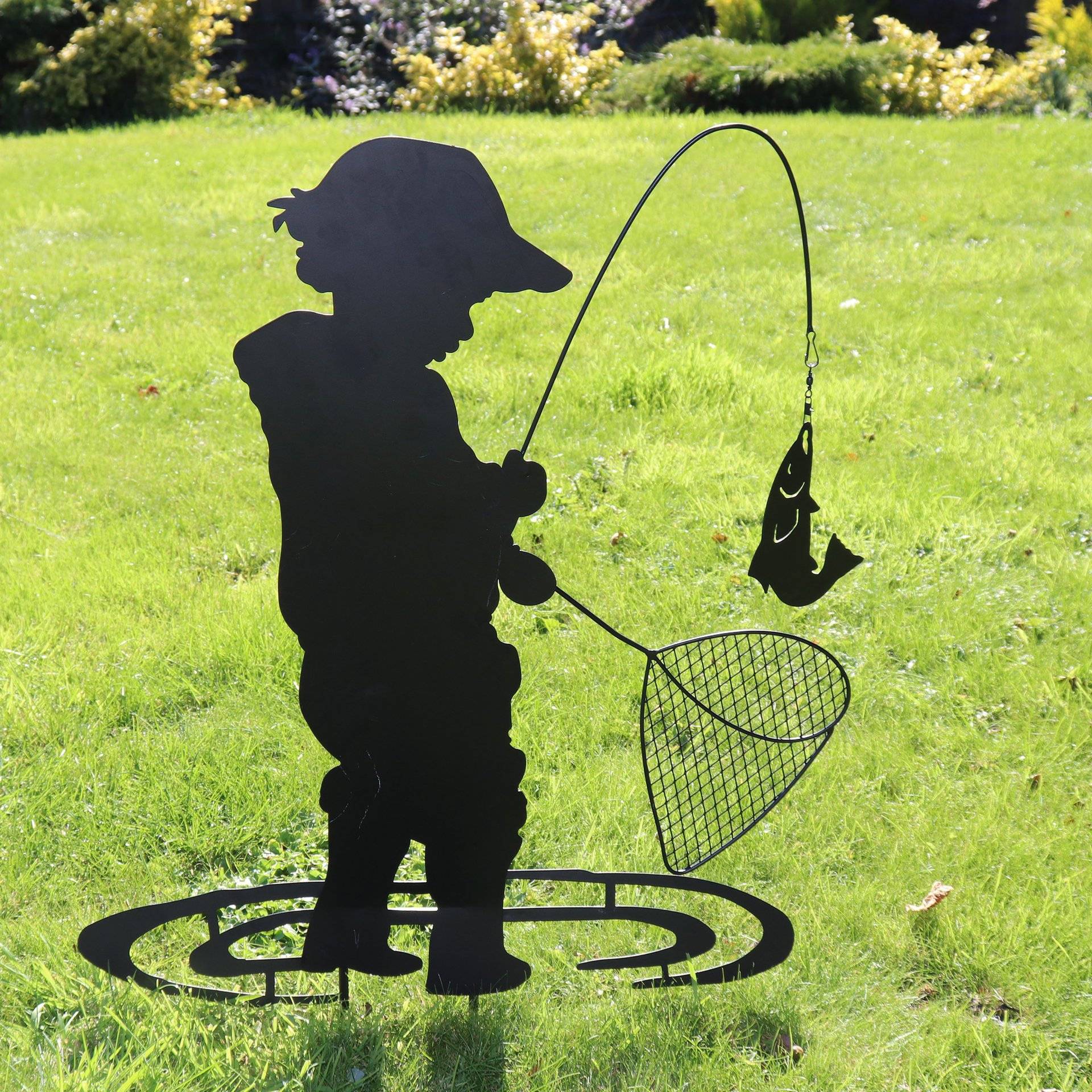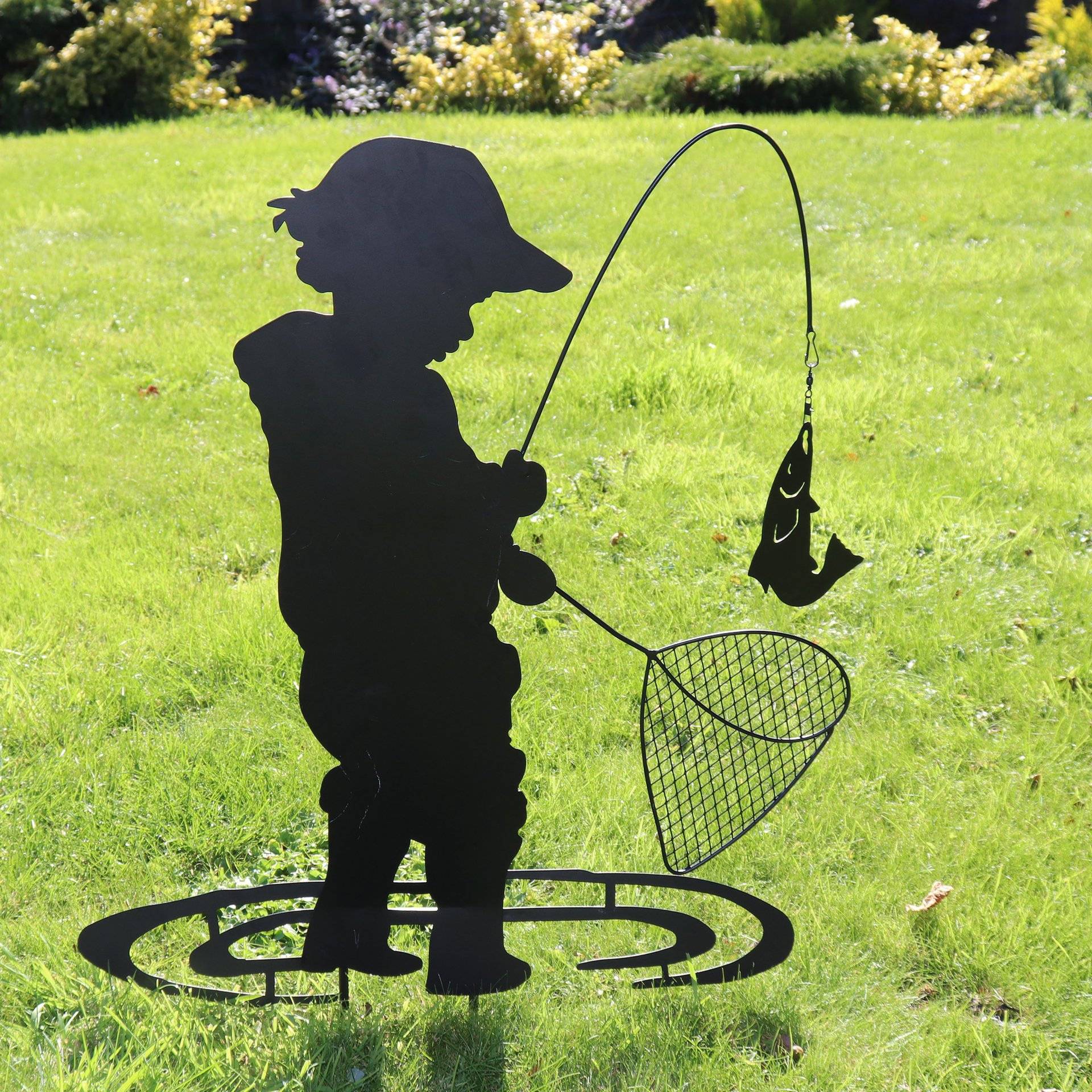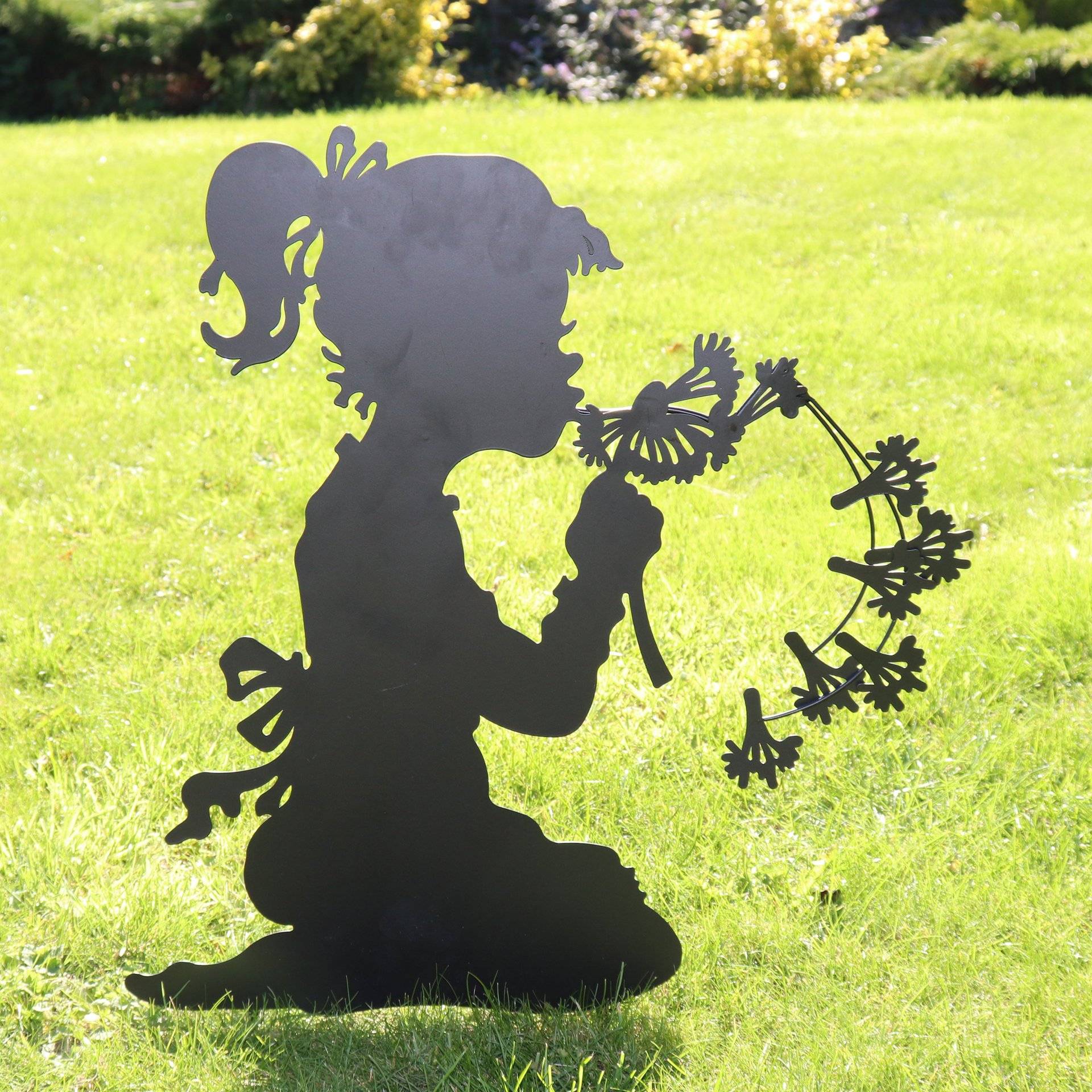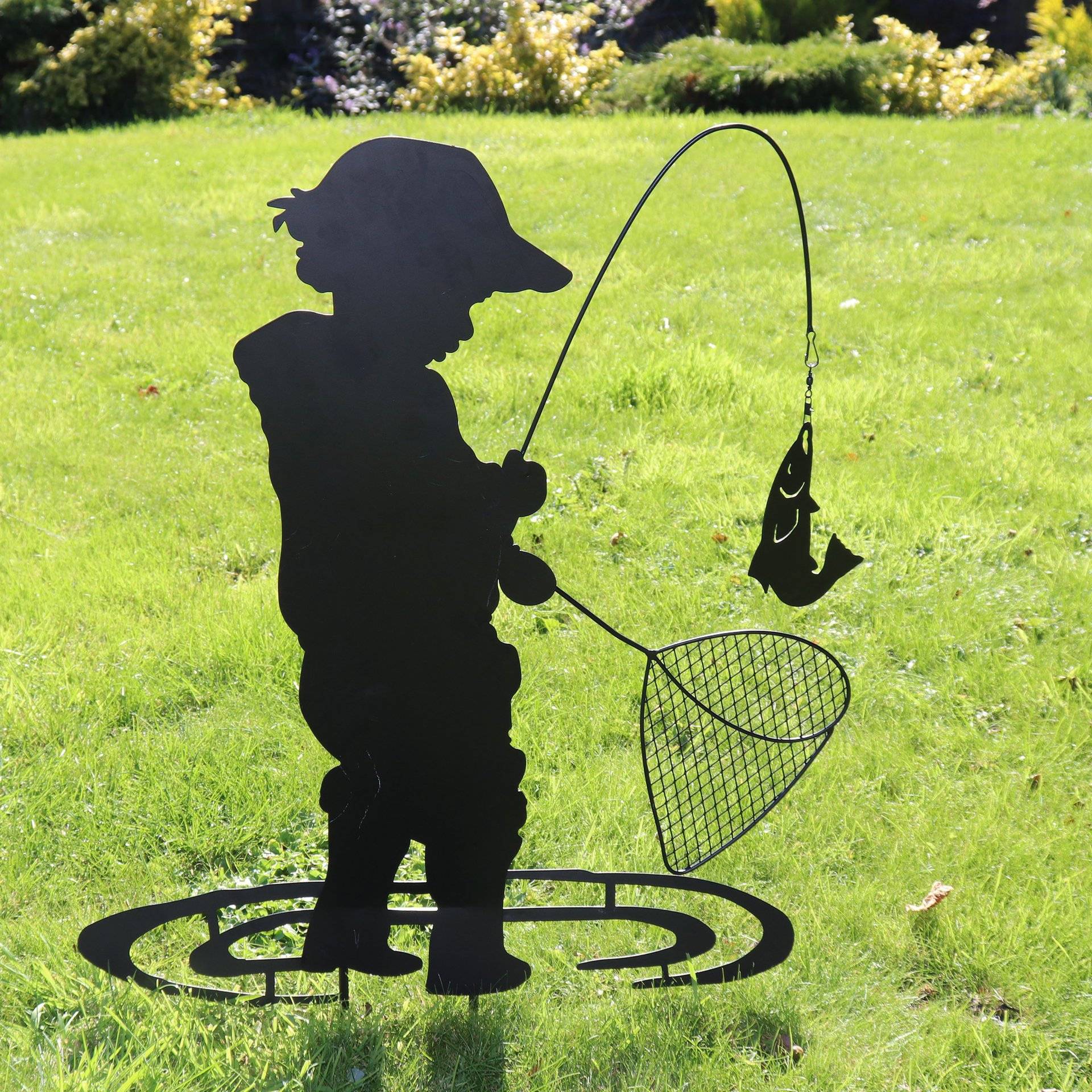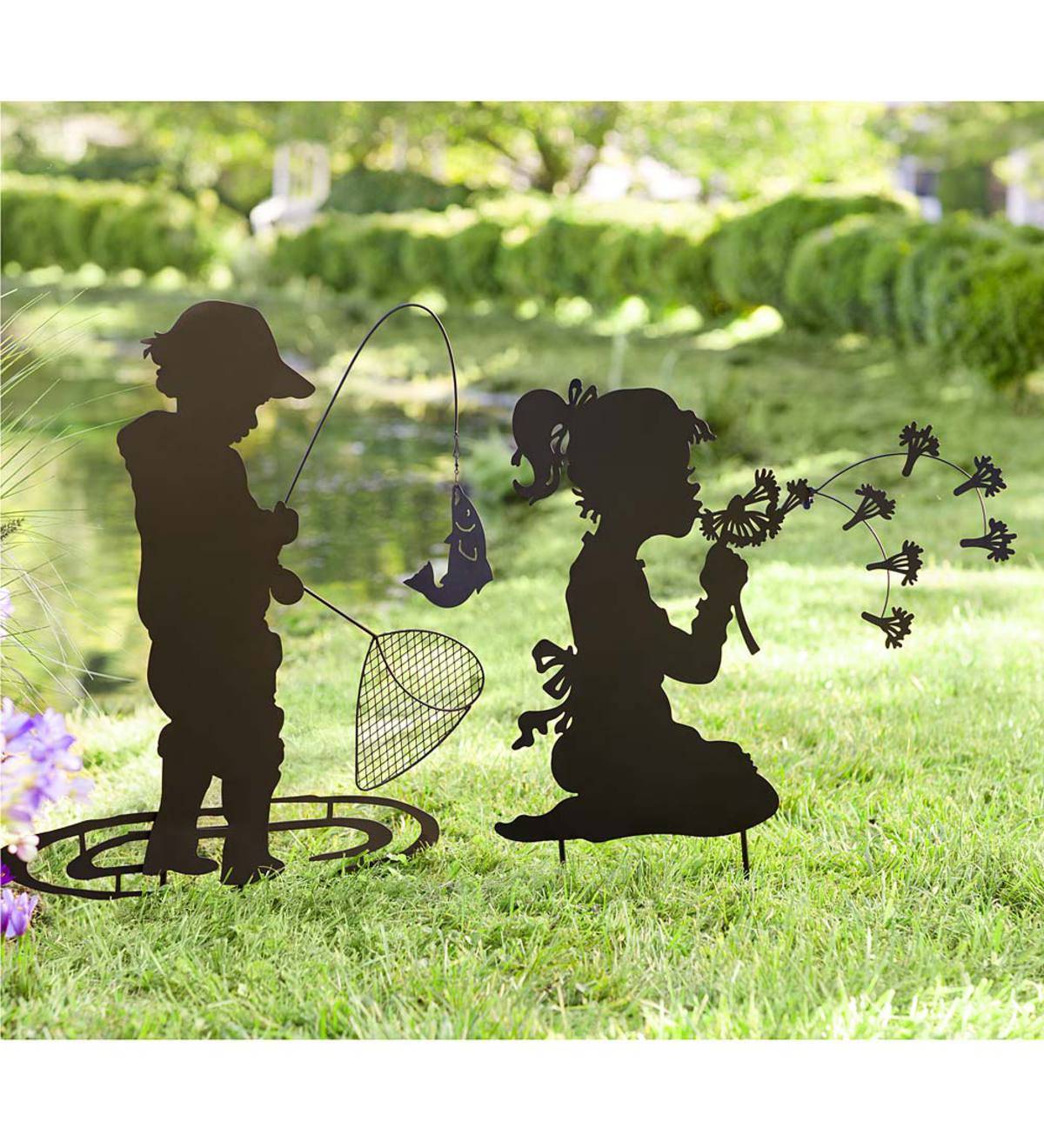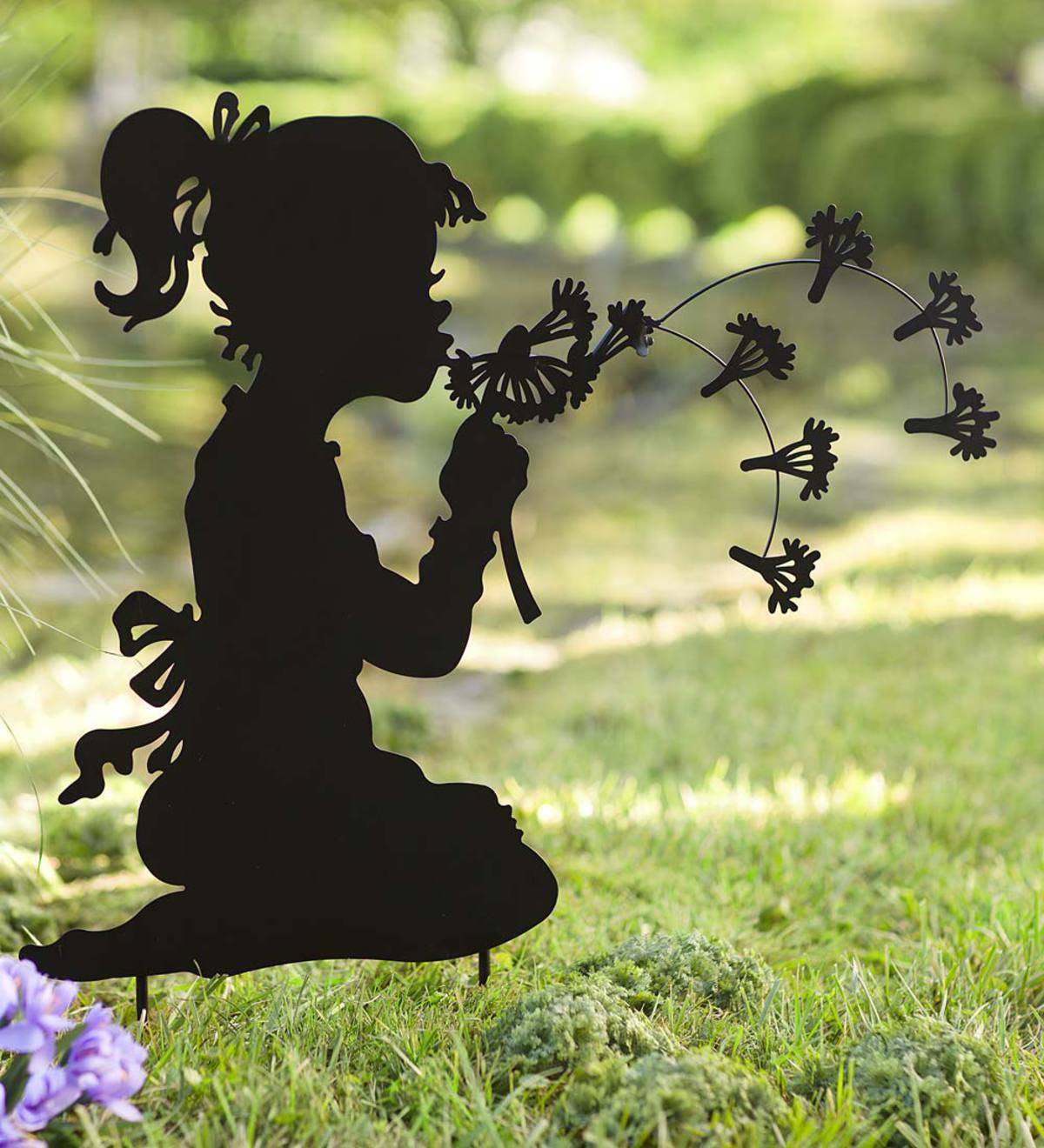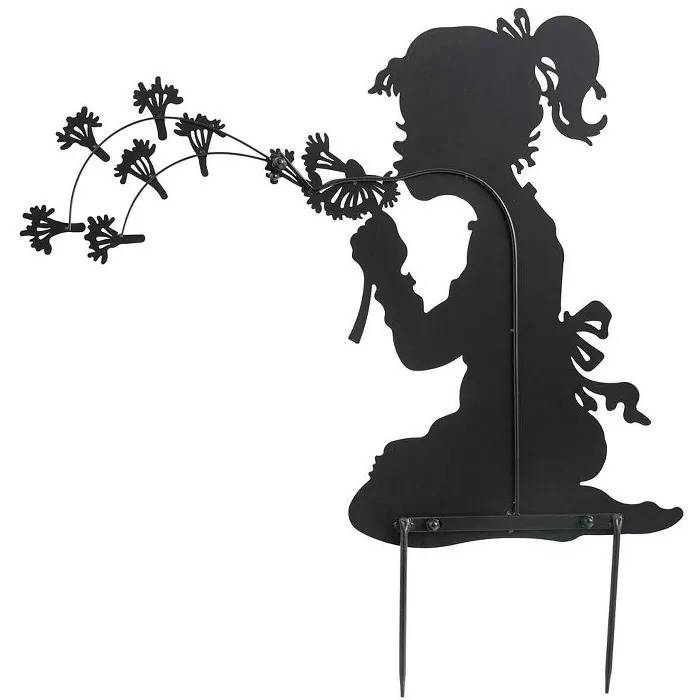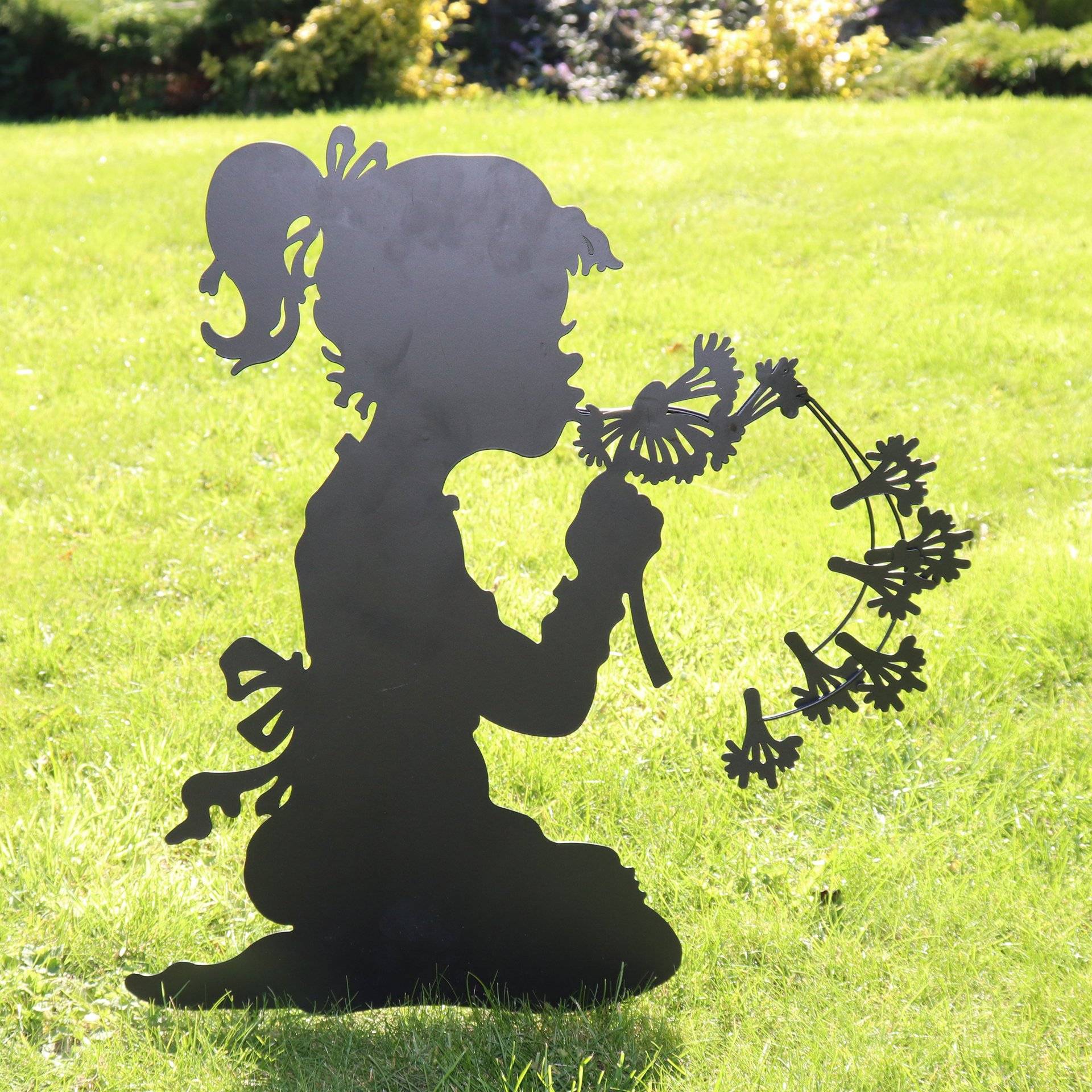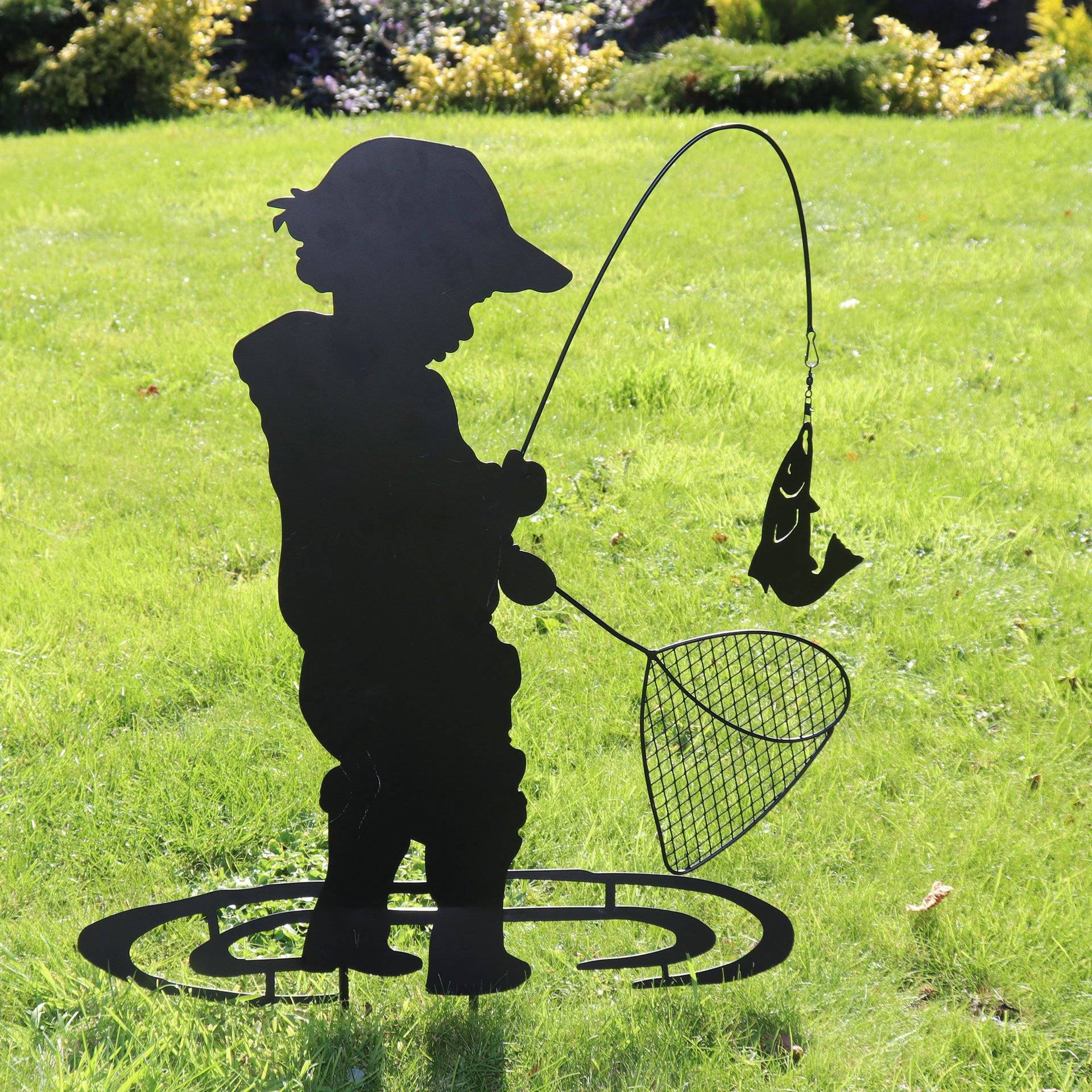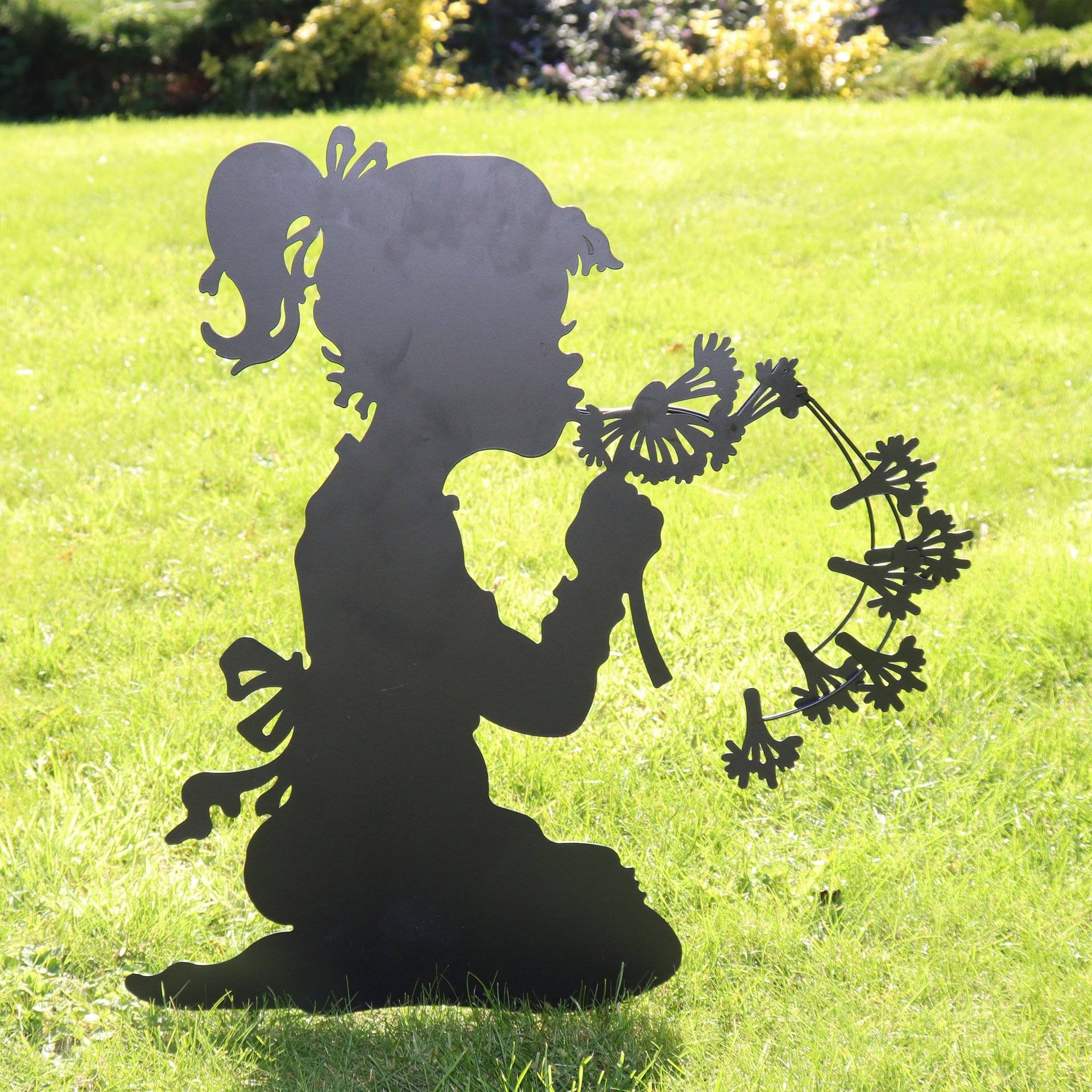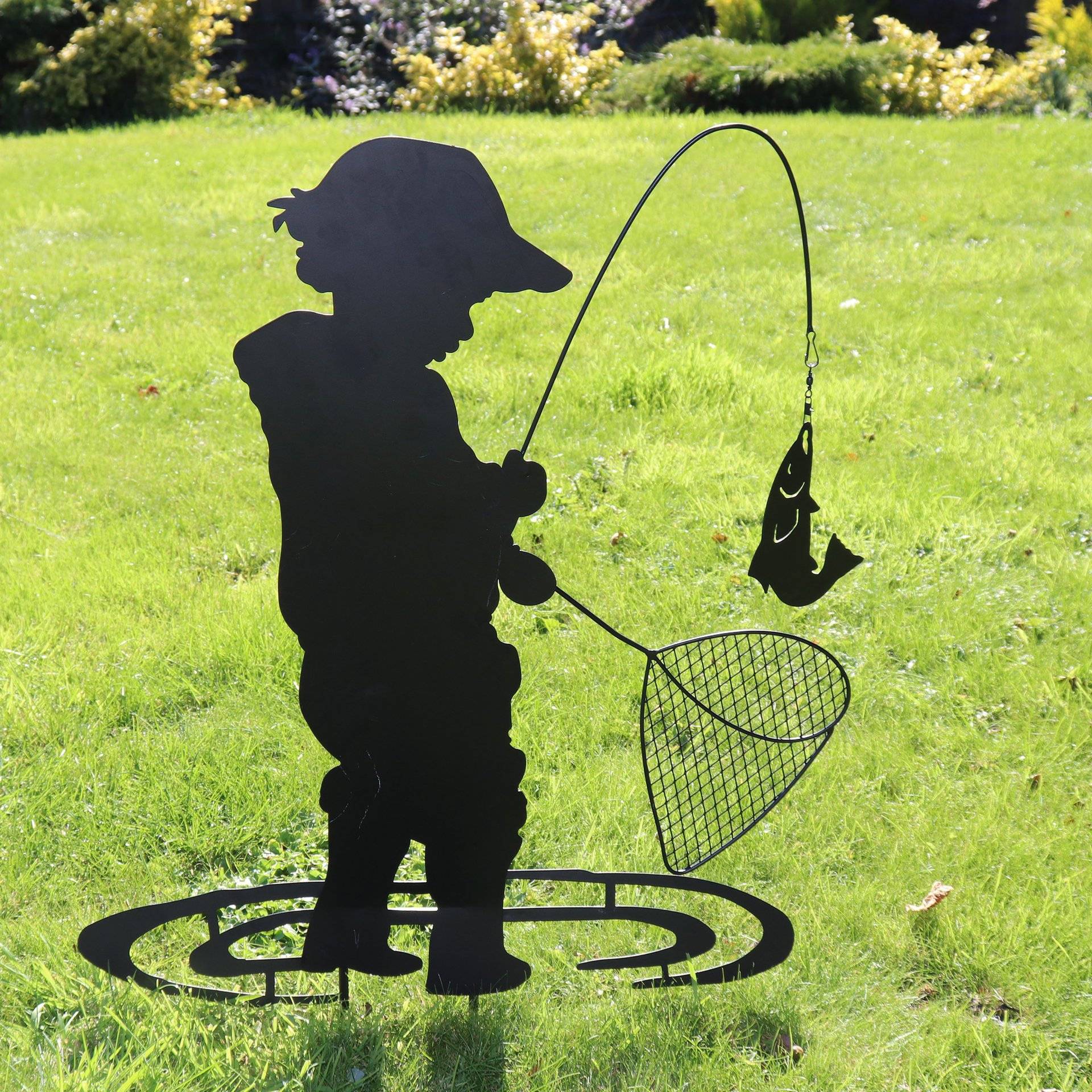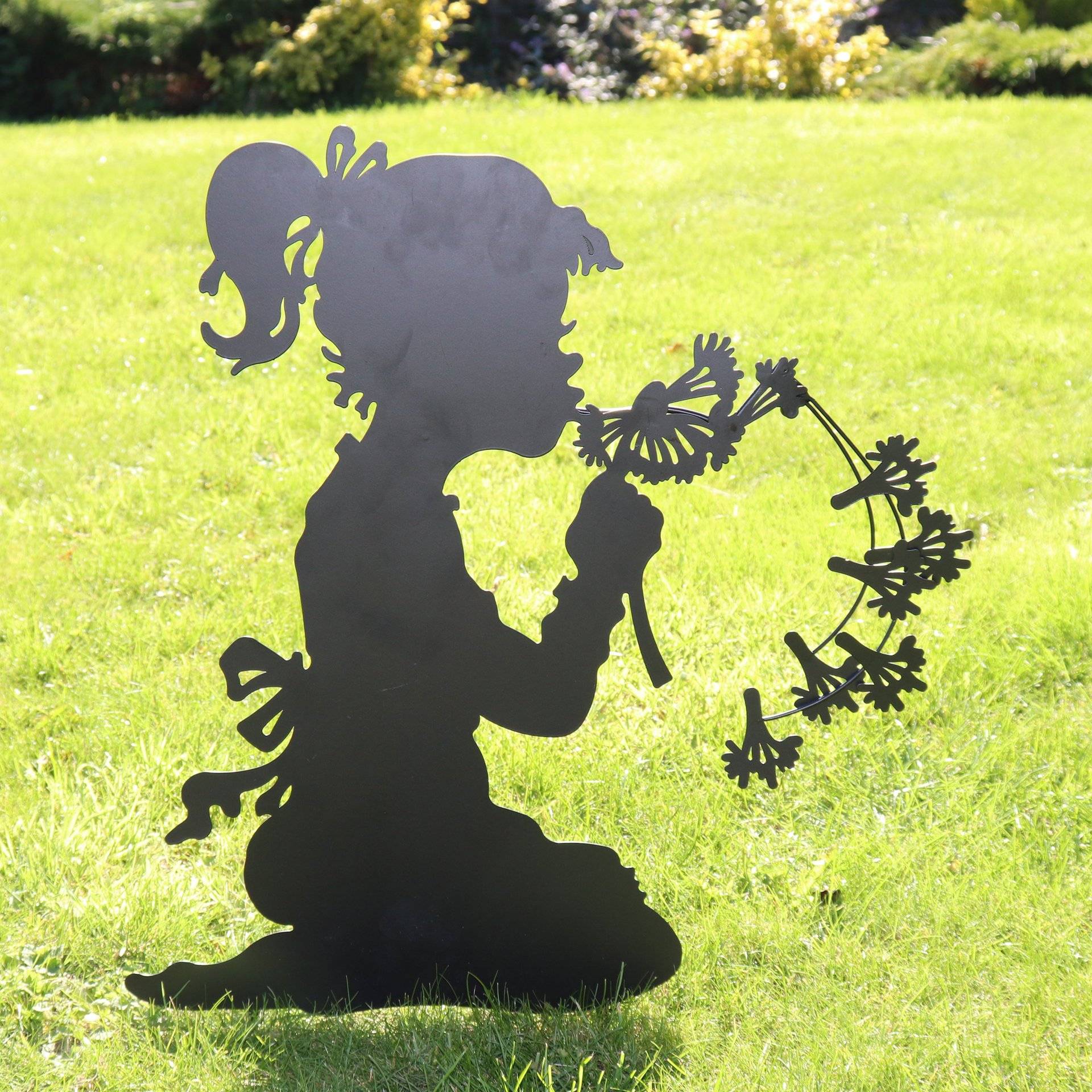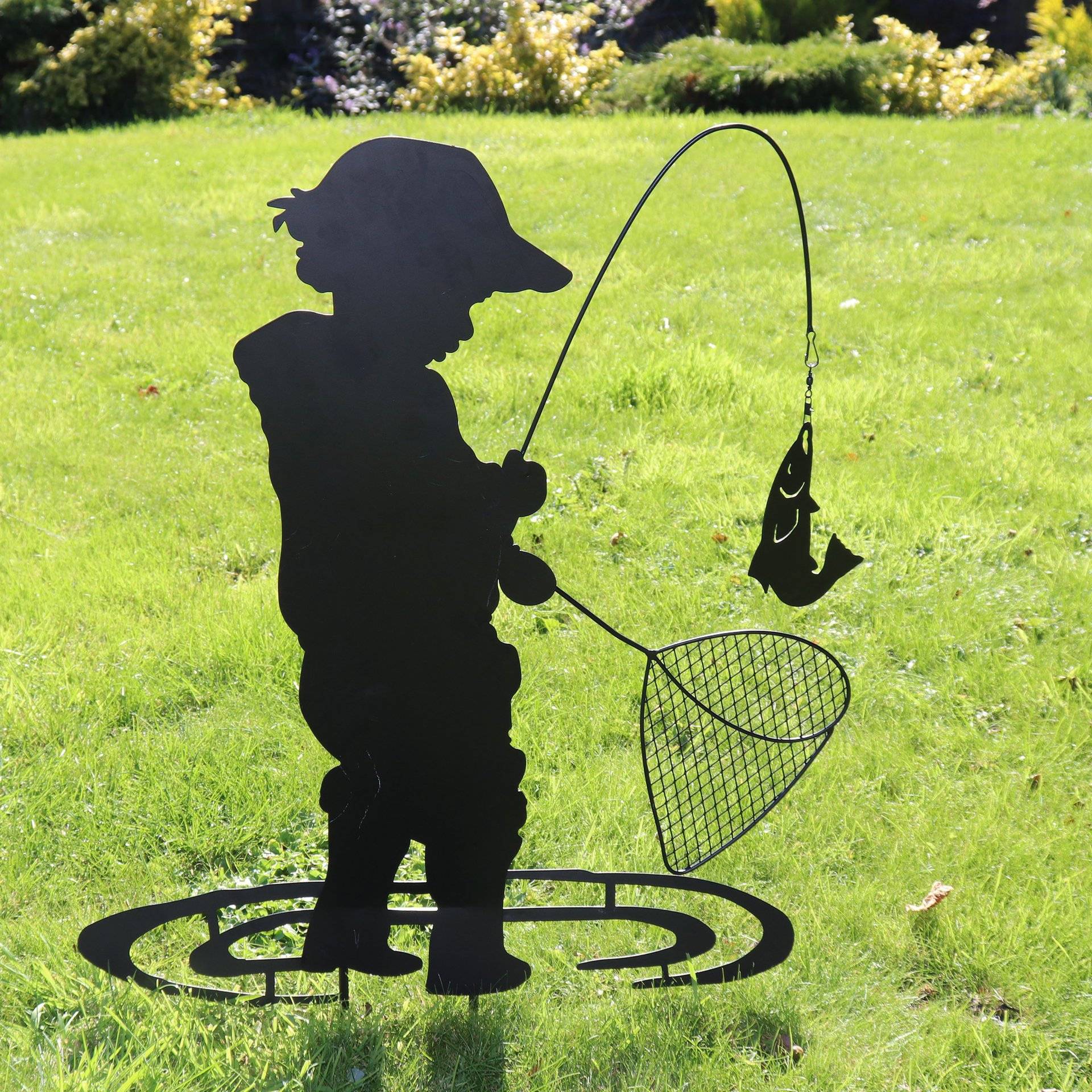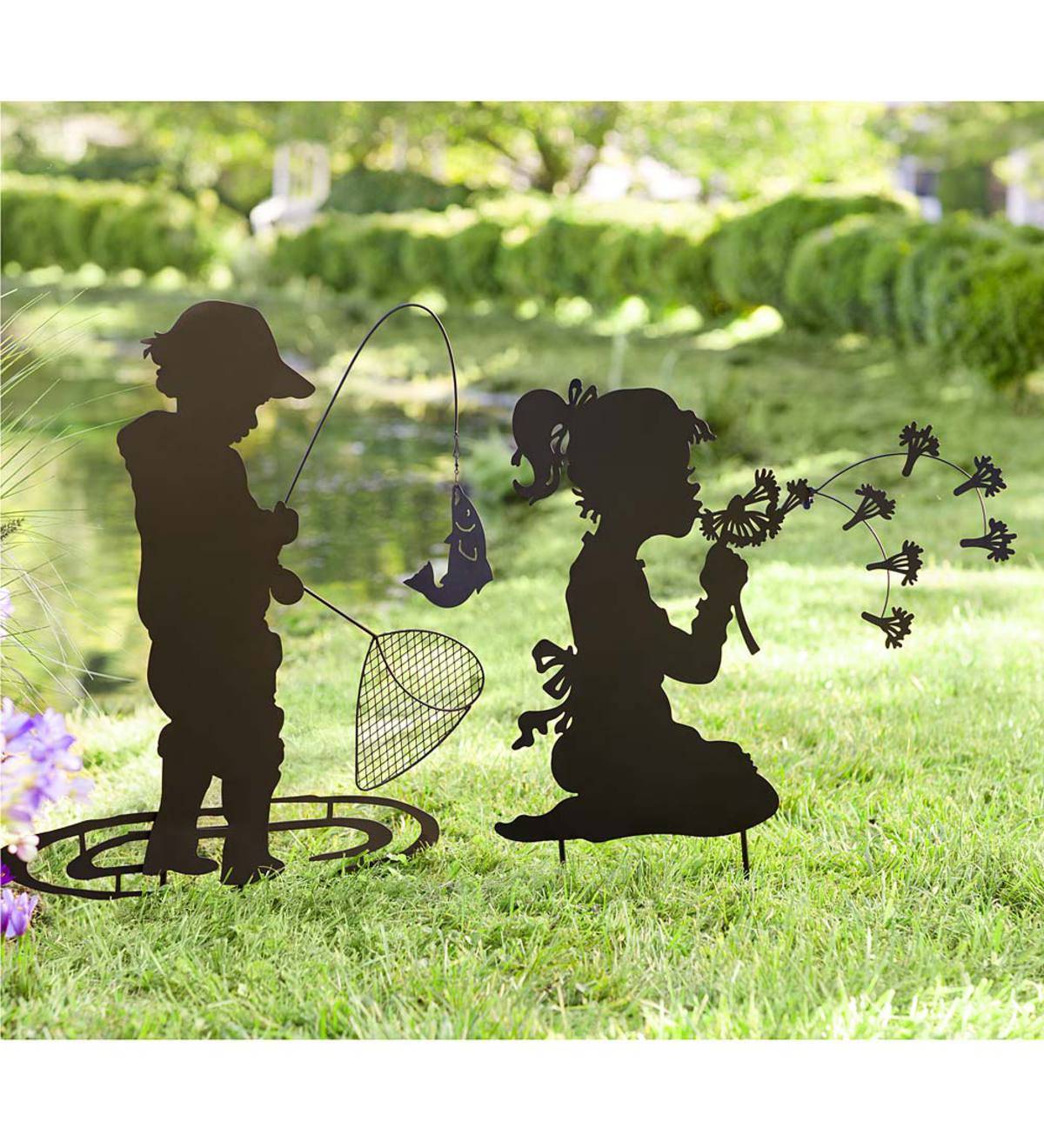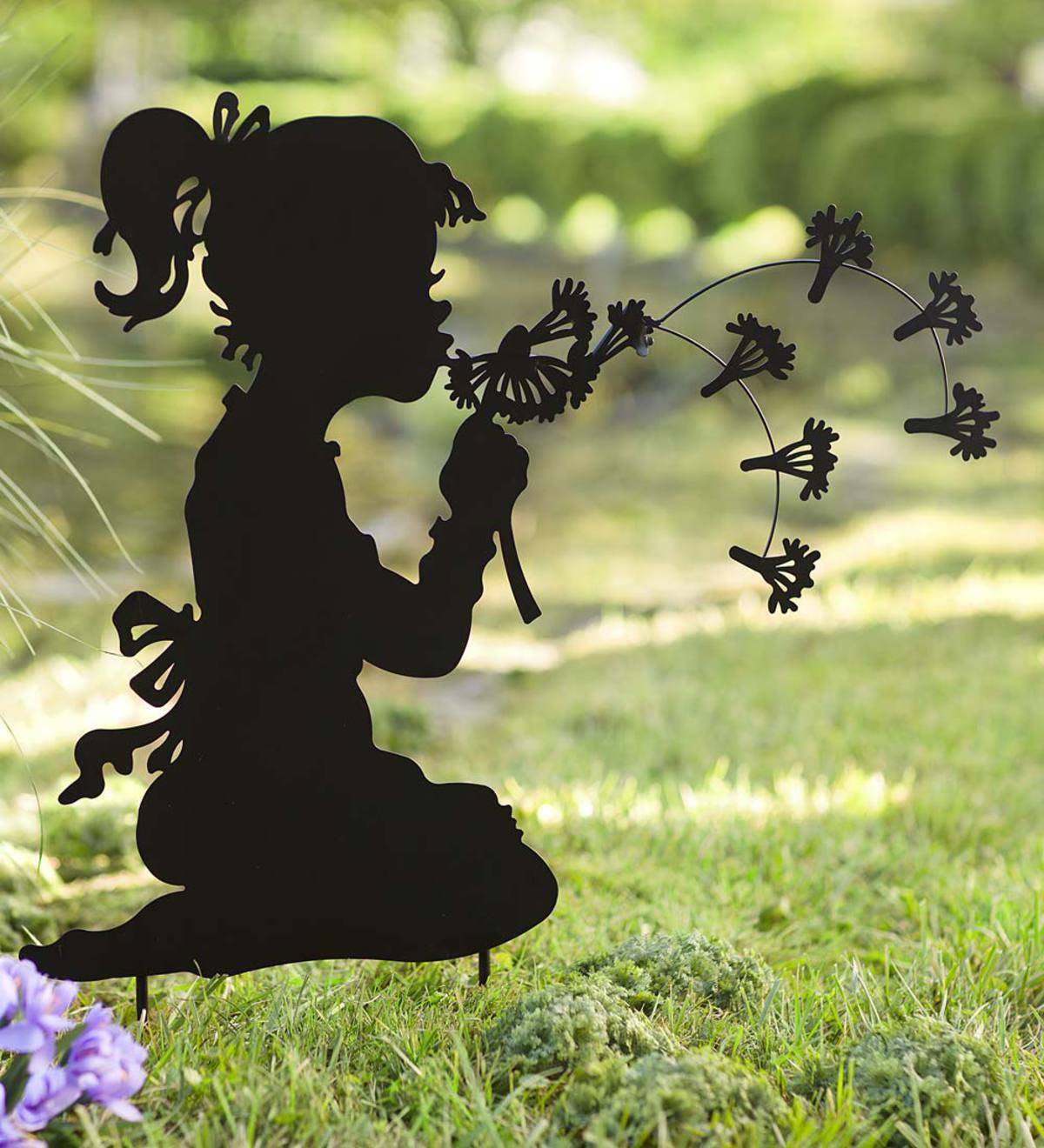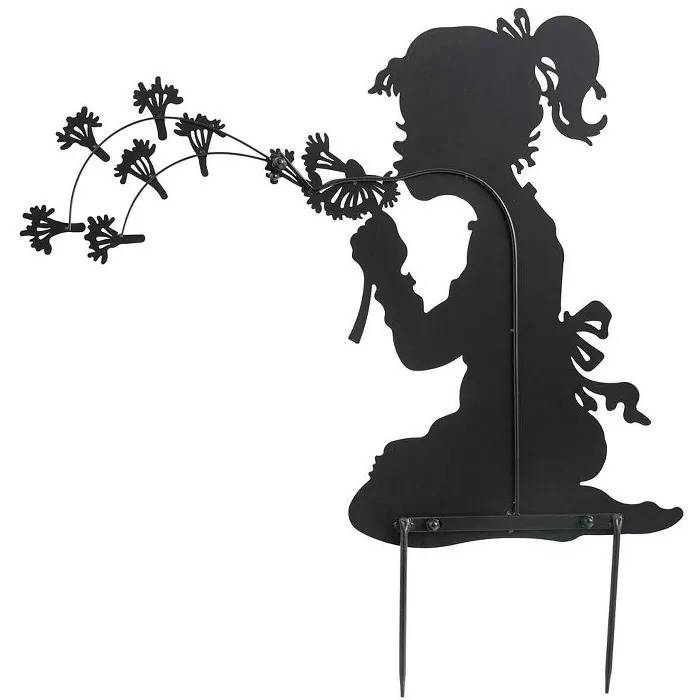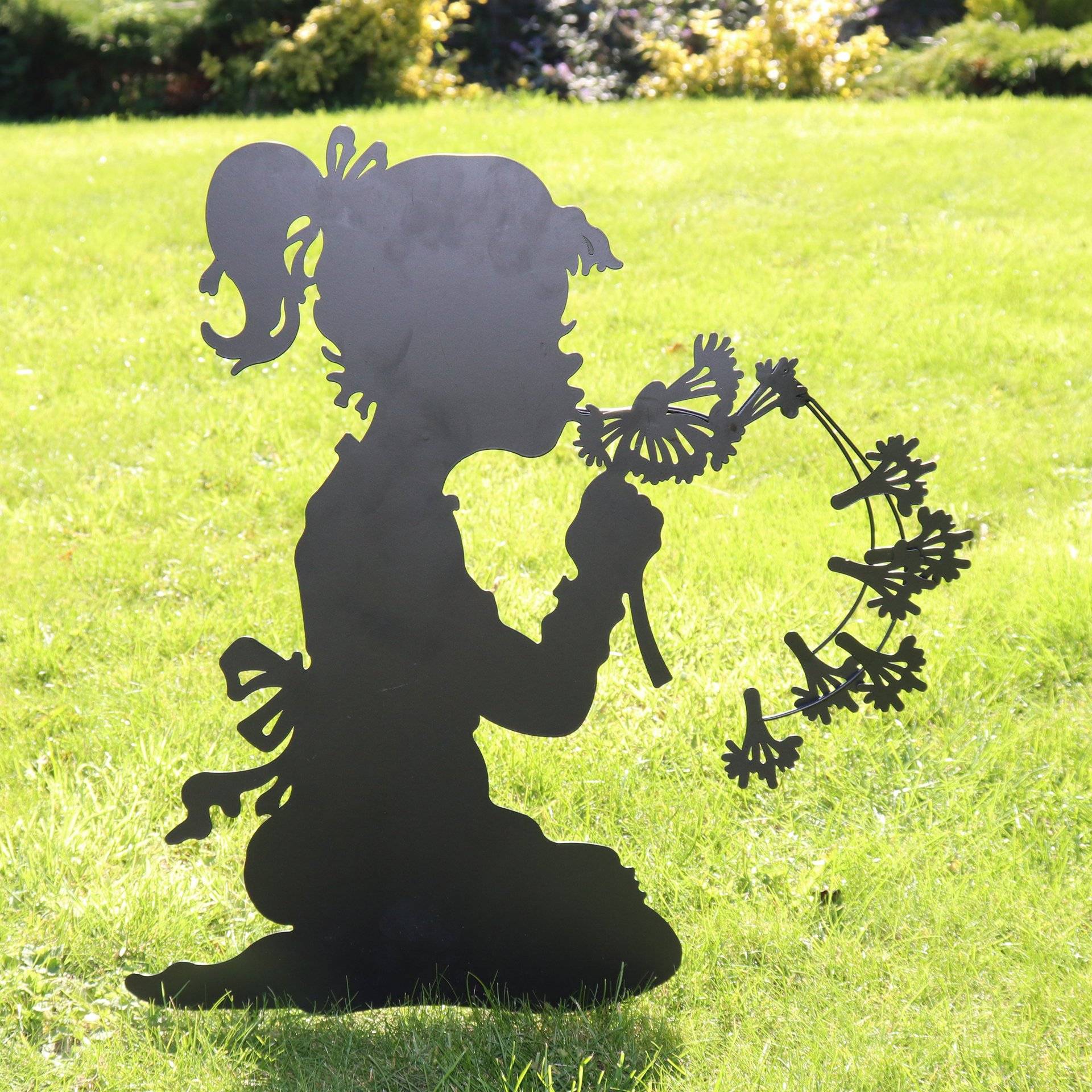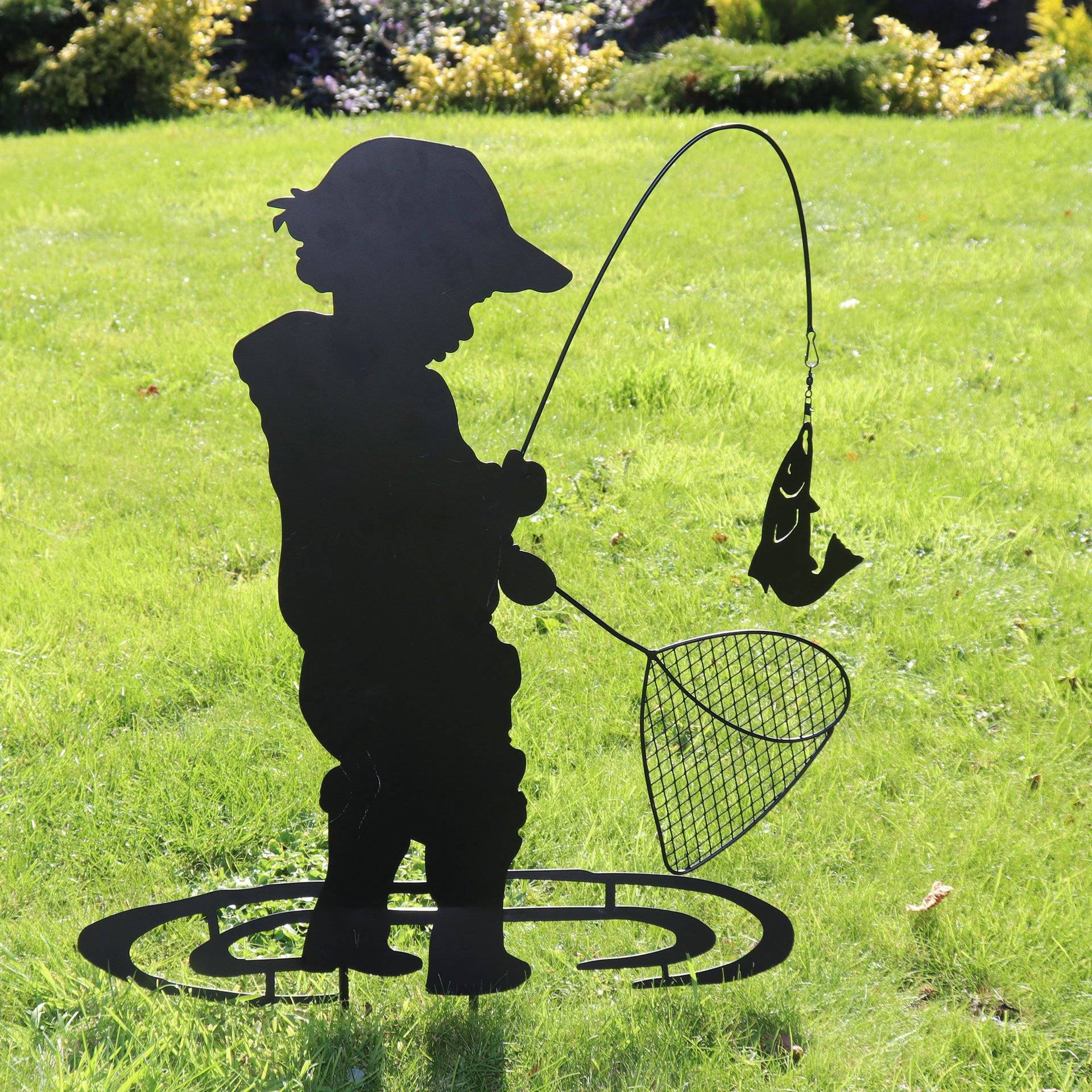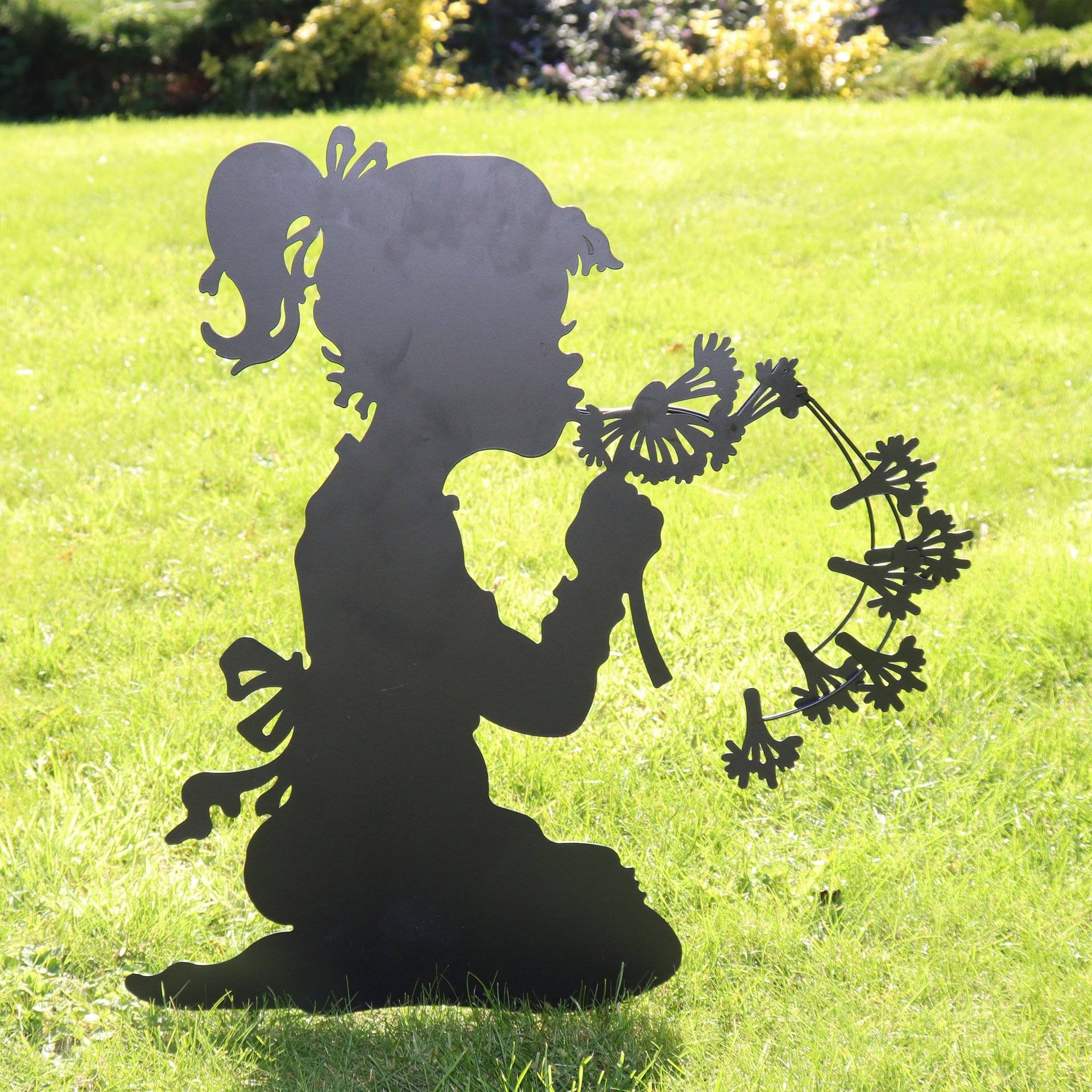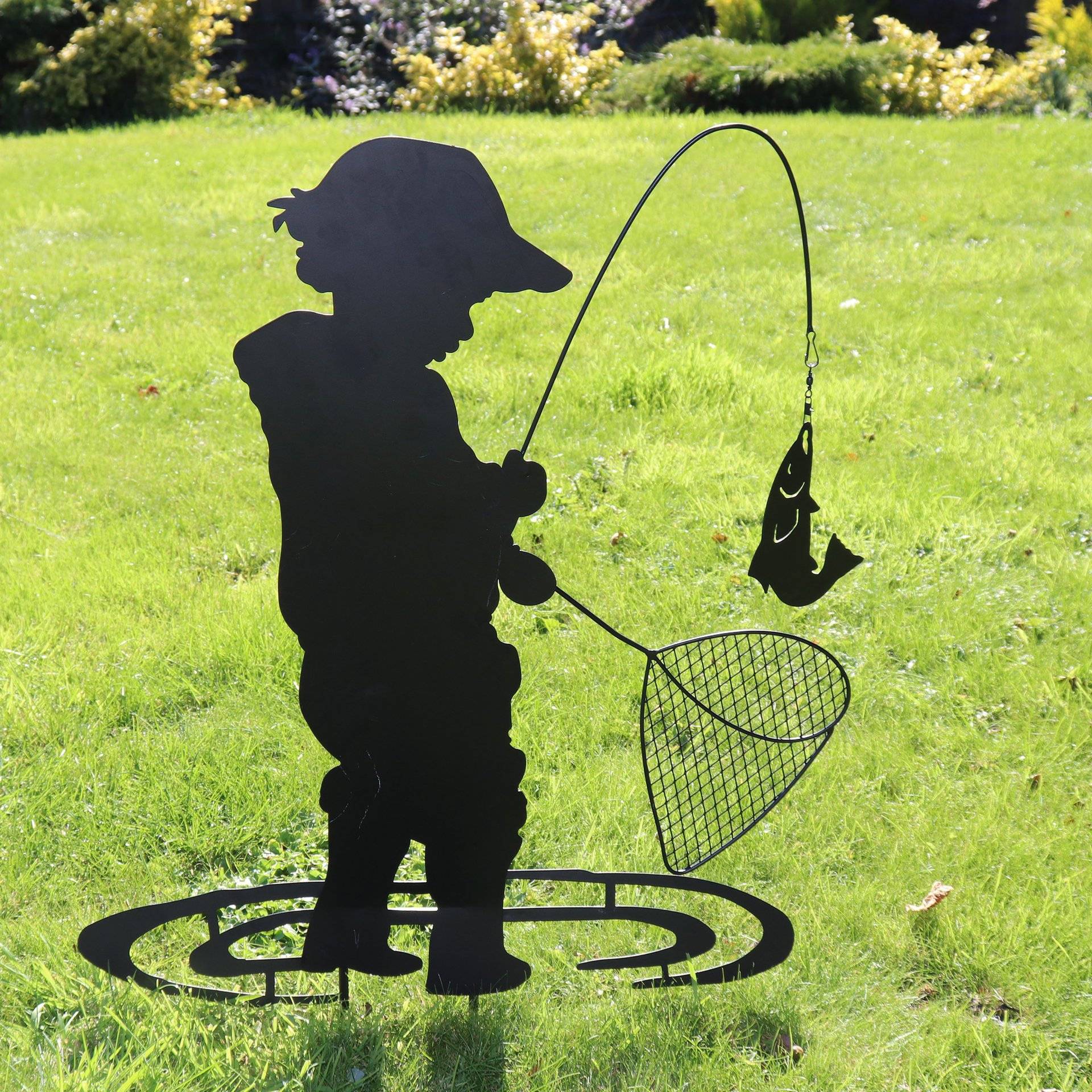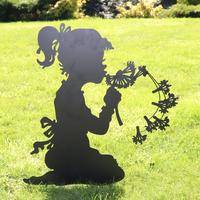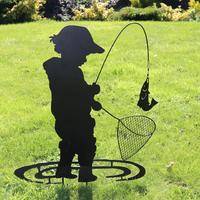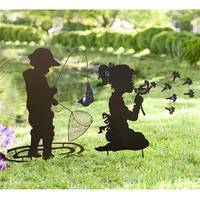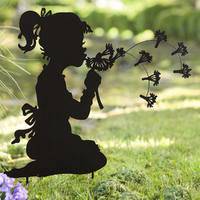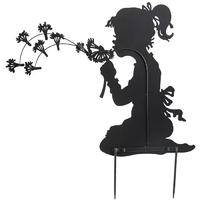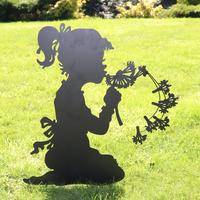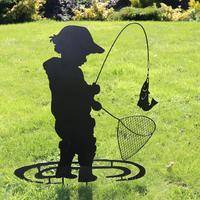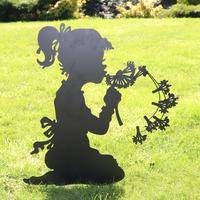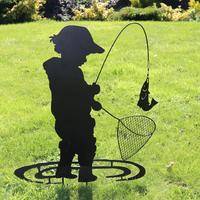 Product Description
Take a moment to reflect on simpler times as you enjoy this Dandelion Girl Silhouette Metal Garden Stake. Laser-cut from matte black metal, the shape captures the silhouette of a young girl with a perky ponytail, kneeling on the ground and holding a dandelion. We're sure she must have made a wish, because she has already started to blow the dandelion seeds off and into the breeze. A few of the seeds are suspended on metal wires so they will move about gently when the wind catches them.

A charming representation of carefree childhood days, our metal silhouette garden stake will bring joy to all who view it in your garden. Dual metal stakes ensure secure mounting, and the black matte finish will stand out in bold contrast to your colorful plants and flowers. A lovely addition to your own garden, our dandelion girl garden stake also makes a wonderful gift for a parent or grandparent. Wind & Weather Exclusive Design.
Metal garden stake
Silhouette of a kneeling girl blowing dandelion seeds
Matte black finish
Dual metal stakes for secure installation
Dandelion seeds will sway slightly in the breeze
28"W x 30¼"H x ½"D